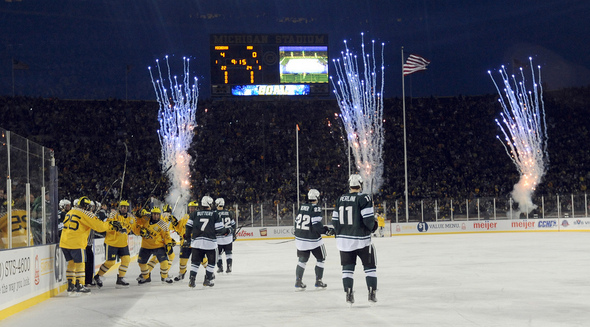 Lon Horwedel | AnnArbor.com
In the weeks following The Big Chill At The Big House, this much was true: The second outdoor meeting between the Michigan hockey team and rival Michigan State was played before a world record crowd.
The only question left to be answered was exactly how many people witnessed it.
Guinness World Records has set the new attendance mark at 104,173, Michigan officials confirmed Saturday. The mark shatters the former record of 77,803 set at last year's International Ice Hockey Federation world championships in Germany by more than 26,200 fans.
More after the jump…