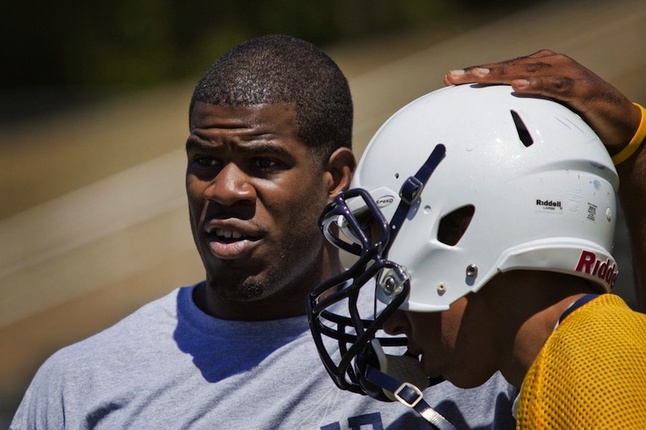 Jeffrey Smith | AnnArbor.com
Kevin Koger
was looking for a way to keep busy. A
torn left Achilles tendon
all but eliminated any chance the former University of Michigan tight end had of being drafted or signed by an NFL team April, and there isn't a lot he can do on a football field until it heals.
Luckily for the former Michigan football captain, his former high school coach has been able to help keep him involved in the game.
Joe Palka, who coached Koger at Toledo Whitmer (Ohio) High School, was hired last year to be head coach at Saline High School. Palka brought on his former star wide receiver as an assistant coach when Koger's goal of playing professional football was put on hiatus.
"My number one goal is still to make it to the NFL and I needed something to do in the meantime," Koger said. "I asked coach if there was any way I could help. It worked out for the best."
More after the jump…