Posted on
Mon, Nov 2, 2009 : 7:05 a.m.
Ann Arbor Comedy Showcase celebrating 25 years of laughs
By Roger LeLievre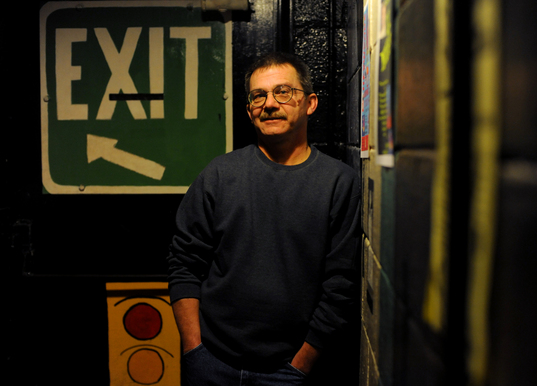 Melanie Maxwell | AnnArbor.com
The
Ann Arbor Comedy Showcase
is 25, and that's no joke.
To celebrate, the club has booked several acts in November that reflect what the club is all about. The month leads off with funnywoman Megan Mooney, followed by new face Bobby Tessel, up-and-comer Michael Loftus and established favorite Heywood Banks.
Opening on Nov. 1, 1984, above the Heidelberg Restaurant on Main Street as the Mainstreet Comedy Showcase, Roger Feeny — who co-founded the club with the late comedian Kirkland Teeple — said the plan was to provide live comedy featuring the best of the rising young stars in the comedy business.
"It was pretty wild. We did it on a shoestring," Feeny recalled of the club's early days. "Kirkland knew comedians — he was doing stand up in 1979 — and I had some restaurant experience and some money. In 1984 (Kirkland) wanted to open a comedy club. I was working on the loading docks in Detroit — it was about that time I got injured and couldn't work there any more. I said let's do this comedy club thing, thinking we'd ride the comedy club boom for four or five years and move on from there."
Their timing was good — comedy clubs were the rage in the 1980s. When the bubble burst in the early '90s, many clubs closed, but not Ann Arbor's.
"Here it is, 25 years later, and I'm still loving every minute of it," Feeny said. "Here, the comedy is the focus. … We are a comedy club and we happen to sell drinks, not a bar that has comedy."
In 1987, Mainstreet Comedy Showcase moved to its current location at 314 E. Liberty St., below Seva Restaurant. In January 2001, with Feeny and new partner Claudia Neeb (she handles the money, he takes care of the talent) at the helm, the name was changed to the Ann Arbor Comedy Showcase to avoid confusion, since the club was no longer on Main Street.
Rolling Stone magazine even called Mainstreet Comedy Showcase "one of the best clubs between the coasts" in 1991.
During a recent interview at the 250-seat club, Neeb pulled out a stack of old publicity photos. All were of comedians who have performed at the club over the past 25 years, including a svelte Rosie O'Donnell and a baby-faced Jon Stewart.
Some of the other talent that has graced the club's stage includes Tim Allen, Drew Carey, Bobcat Goldthwaite, Gilbert Gottfried, Dave Coulier, Tommy Chong, Louis Black, Richard Belzer, Jeff Foxworthy ("He was here when he was first developing his 'You might be a redneck' act," Feeny recalled), Norm MacDonald, Kevin Nealon, Judy Tenuta, Ellen DeGeneres, Paula Poundstone, Elayne Boosler, Rita Rudner and Father Guido Sarducci.
"Soupy Sales — our place might have been one of the last places he performed," Feeny recalled.
Another claim to fame — actress Lucy Liu (a University of Michigan student) was a waitress in the club circa 1988-89.
Several regular Mainstreet alums have made it big, although now not always in stand-up comedy, such as Joel Zimmer (reality show producer), Eric Champnella (movie writer), Michael Ornstein (movie set designer), Tom Frank (special effects for the "Star Wars" movies) and Mike Binder (screenwriter) among them. Many of them went to the University of Michigan and did stand-up at the club.
John Heffron, now a successful comedian on the national level, remembers fixing chairs, cleaning out the popcorn machine, and eventually hosting and then headlining shows at the club around 1989. He said the Ann Arbor Comedy Showcase is unique in that it is still willing to nurture new talent with its open mic nights, which are typically not moneymakers.
"Open mics are few and far between … or they're in weird places like coffeehouses. Now it's a little tougher for most comics," Heffron, who hails from South Lyon and attended Eastern Michigan University, said.
One of the secrets to the Ann Arbor Comedy Showcase's longevity, he theorized, may be because it isn't huge, unlike some of the larger improv rooms that seat 500-600 people.
"I think the beauty of that club is the size - when the room is full it's pretty electric in there, but when the room is not full you can still have a good show with 30 people. I think that's one of the reasons it's still around," he said.
Neeb said local audiences are different from those in Detroit and other cities.
"Ann Arbor likes a very intelligent humor," she said. "Ann Arbor is OK with sexual innuendo as long as it's clean."
Feeny agreed. "They like the smart, clever — guys that don't use overworked concepts like the McDonald's jokes and the flying jokes, everybody does those things. I look basically for the cleaner comics. I don't like to book hacks who fall back on old, dirty jokes rewritten to fit their set.
"What I look for in repeat headliners are guys that constantly write so they have new stuff when they do come back. We look for people who are aware of pop culture and what's going on in the world," Feeny explained.
Added Neeb: "One of the things we do a good job in is we bring in a big variety of comics, bring in more female comics, I think we've had nine in this year. We're always looking for females that are different and on the edge."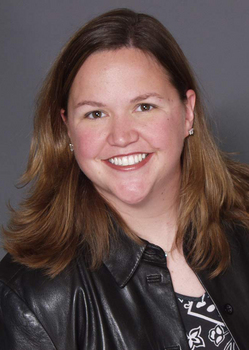 One of those comedians is
Megan Mooney
, who performs Thursday-Saturday during the
first week of November
.
"A lot of good clubs, really nice rooms, tend to have the belief that men should be headlining and that an audience won't go see a female headliner. This is one of the few clubs that doesn't feel that way," Mooney said. "(And) not only do they put women in the headlining position, they also pay them like men — there is no differentiation in their opinion."
The also club has a practice of booking up-and-coming locals alongside bigger names, and Feeny said variety is key. "I just can't book my style of comedy. I have to look at what the audience is going to like," said he.
A comedy class, and an open mic night on Wednesdays helps bring new talent to the fore.
"If the comic gets good enough they're going to leave the market, go to L.A. or New York. If they're really good, they move up and out. You need to bring a new group in. Cultivating talent is something we really have to do," Neeb said.
She said comedians also like to play at the Showcase because Ann Arbor audiences are smart. "They don't have to dummy down their set. We have a strong reputation in the comedy market as a good room to work. They like the room, they like audiences, they like that we control our audiences — some places people are allowed to heckle the comic. Ours are behaved and if we have somebody that's not behaved, we talk to them," she explained.
Mooney agreed.
"I find that in small towns that have a big university everyone who comes to the show is a little more educated and a little more open-minded. There's not a lot of preconceived ideas about what is and isn't funny. They go with the flow. The higher the educational level, of the crowd, the easier it is to work," she said.
Feeny said one of the club's biggest challenges these days is the economy, "but people need to laugh and have a good time." He feels a sense of pride when one of his fledgling comics makes it big, he said.
It's a remarkable thing to watch a comic go from an open mic to headliner and beyond — It's kind of like watching your kids grow up."
Roger LeLievre is a free-lance writer who covers music for AnnArbor.com.
PREVIEW Ann Arbor Comedy Showcase 25th Anniversary What: Acts on the November schedule help local comedy club celebrate. Who: Megan Mooney (Nov. 5-7), Bobby Tessel (Nov. 12-14), Michael Loftus (Nov. 19-21) and Heywood Banks (Nov. 27-29), Where: 314 E. Liberty St. When: Mooney, Tessel and Loftus perform at 8 p.m. Thursday, 8 and 10:30 p.m. Friday and Saturday. Banks performs at 7 and 9:30 p.m. Friday and Saturday, 7 p.m. Sunday. All early shows are non-smoking. How much: Varies with the act. Check A2 Comedy Showcase web site for prices. Info: 734-996-9080.
Melanie Maxwell | AnnArbor.com