Posted on
Wed, May 15, 2013 : 10:48 a.m.
35th annual Ann Arbor Antiquarian Book Fair coming to the Michigan Union
By Jenn McKee
Read all about it: The Ann Arbor Antiquarian Book Fair, now in its 35th year, is once again scheduled to make the Michigan Union ballroom a collectors' dream of a book shop for one day: Sunday, May 19, from 11 a.m. to 5 p.m.
PREVIEW
Ann Arbor Antiquarian Book Fair
What: The Ann Arbor Antiquarian Bookdealers Association and U-M's William L. Clements Library host this 35th annual event, which will gather book collectors, more than 40 books dealers (from as far as Virginia, Tennessee, Missouri and Minnesota), book binders and others that treasure the book. Among the items featured this year will be first editions of Joseph Conrad, William Faulkner, and Mark Twain.
Where: The Michigan Union ballroom, 530 S. State St. in Ann Arbor.
When: Sunday, May 19 from 11 a.m. to 5 p.m.
How much: $5 donation requested to benefit the Clements Library.
40 book dealers—from as far as Missouri and Virginia—will be gathered at the fair, offering first editions of
Joseph Conrad, William Faulkner
, and
Mark Twain
, in addition to: collectible children's books; fine leather bindings; modern poetry; Michigan history; travel and exploration; illustrated books; photography; antique maps; cookbooks and more. University of Michigan yearbooks, football programs, etc. will also be on offer.
Plus, two of Michigan's finest bookbinders will also be on hand to exhibit their handiwork and answer questions about book preservation and restoration.
"The fair attracts between 500 and 600 attendees every year," said Jay Platt, the owner of the West Side Book Shop, who helms the fair. "Most come from within a 100-mile radius; however, a number come from as far as Chicago, Cleveland, Cincinnati."
In recent years, with the emergence of e-books, the publishing and bookstore industries have struggled to adapt, but Platt noted that attendance at AAABF has steadily increased over the years, as "the quality of exhibiting dealers continues to improve."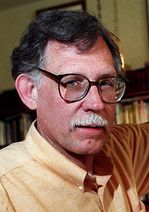 "As much as the internet has changed the book business, antiquarian book fairs, along with open book shops, still play an important role," Platt said. "They allow people to see and handle the actual book, ask questions of dealers, and browse and discover a title you didn't know existed and didn't know you wanted.
"Changes in the new book business will affect the used book business in the future. Fewer bookstores will mean fewer used books and fewer used book shops. In Ann Arbor, we have a long history of bookselling, new and used, and we won't run out of books for a long, long time."
Here's hoping, anyway.
Jenn McKee is an entertainment reporter for AnnArbor.com. Reach her at jennmckee@annarbor.com or 734-623-2546, and follow her on Twitter @jennmckee.