Posted on
Mon, Nov 5, 2012 : 5:42 a.m.
A2CT's Junior Theatre presents 'Stuart Little'
By AnnArbor.com Staff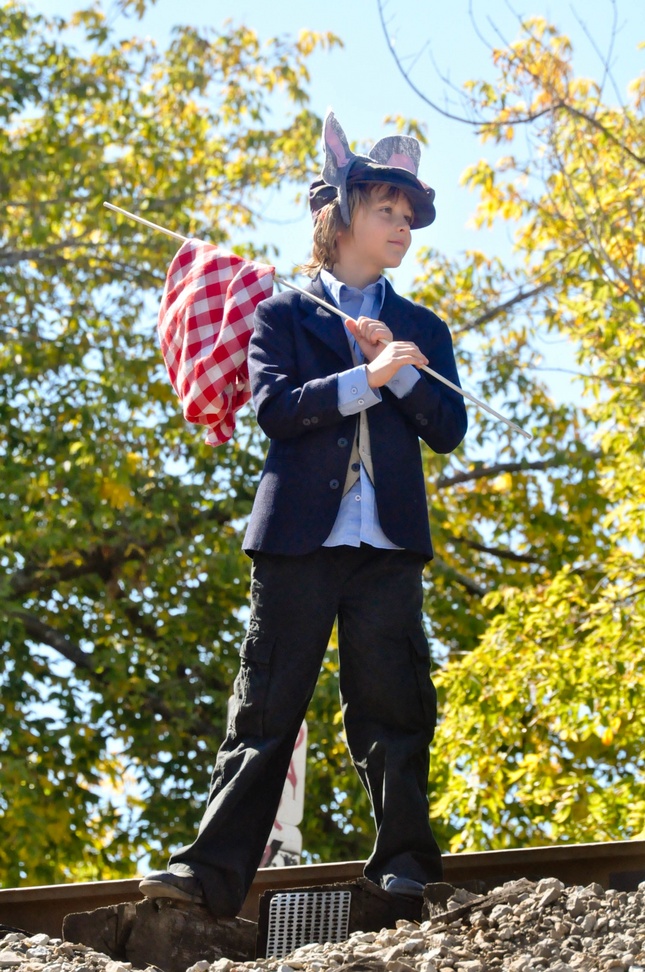 Photo by Selena C. Jackson
Ann Arbor Civic Theatre
's Junior Theatre will present a stage version of
E.B.White
's classic, "Stuart Little," adapted by
Joseph Robinette
and directed by
Ariel Jones
.
Performances are Nov. 8-10 at 7:30 p.m., and Nov. 10 and 11 at 1 p.m, at WCC's College Theater, at 4800 E. Huron River Dr. Tickets are $8 for adults and $5 for students, children, and seniors. Tickets are available by calling 734-971-2228, or at the door before each performance. The production is suitable for children ages 4 and up. Additional information is available at www.a2ct.org.
"Stuart Little" tells the story of a young boy named Stuart who, while born into a regular family of humans, looks curiously just like a mouse. His parents immediately accept him for who he is, but Stuart longs to see the world outside the comfort and safety of his home. At the wheel of his pint-sized roadster, Stuart sets off to see the world and encounters adventures and friends along the way.
"'Stuart Little' was one of my favorite books as a kid," Jones said in a press release. "The characters are wonderful, the adventures are exciting, and the idea that a little guy takes on the big world is timeless. I couldn't have a better cast than these 18 young actors who bring the story to life."
The Stuart Little ensemble features Cole Pelton as Stuart Little, Aidan Brown Danovi as Mr. Little, Emily Howard as Mrs. Little, Tripp Apley as Stuart's brother George, Lucie Roy as the family cat Snowbell, and Alais Murillo as Stuart's fine-feathered-friend Margello. Playing multiple roles are Madison Burk, Mary Collins, Thalia Epps, Drew Flattery, Isabella Giviyan, Janey Heckendorn, Rachel Howell, Henry Kiley, Ariel Stasser-Gonzalez, Regi Strasser-Gonzalez, and Zachary Weissman.