a.m. entertainment links:

Simon Cowell leaving; "Project Runway" returning; Harry Potter musical getting love

Posted on Tue, Jan 12, 2010 : 11:06 a.m.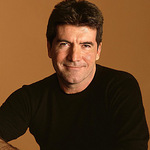 "American Idol" starts its new season tonight with an audition show at 8 p.m. on Fox, but that's been overshadowed by the news that "mean judge" Simon Cowell will leave the show after this year, to work on a new talent show, "The X Factor." Among the subplots here: Fox reports that Cowell wants Paula Abdul on the new show, an MTV commentary argues that "Idol" is worthless without Cowell, and the Los Angeles Times reports that show creator Simon Fuller may be after a bigger role in his parent company.

Meanwhile, Salon.com marks the new "Idol" season with a salute to its predecessor, "Ted Mack's Amateur Hour," with video clips of Ann-Margret and Irene Cara.

Other links of interest this morning:

MORE TELEVISION:

• If the newsroom here at Acorn HQ is any indication, there are a heck of a lot of "Project Runway" fans out there. "Runway"'s new season starts Thursday, and E! Online has a post about whether or not fans should tune in for another round after the relative disappointment of last season. The item includes this preview:

• Speaking of shows with devoted fan bases, USA Today reports that "Glee" will get a second season.

• If you haven't had your fill of Jay Leno intrigue: Comedian Richard Lewis has some interesting thoughts on the situation, as reported by the Boston Herald; he's pretty critical of NBC. Jerry Seinfeld, meanwhile, defended the network in comments to ABC. And the New York Times has an update on the possibility of Conan O'Brien moving to Fox when Leno retakes his former (and O'Brien's current) 11:35 p.m. time slot.

• You probably already heard about this, but we should also note that Sarah Palin will become a commentator for Fox News, as reported here by the LA Times.

MUSIC:

• The Detroit News reports that super-talented Alicia Keys will play the Fox Theatre in Detroit on March 5.

• The Detroit Free Press reports on the concert business for the year just ended. Kenny Chesney and Kid Rock were the top draws in the region. And there's apparently no recession at DTE Energy Music Theatre; the Venue Formerly Known As Pine Knob was once again the most-attended amphitheater in the country.

• Dave Matthews shares some thoughts with the Huffington Post on how much his most recent Grammy nominations mean.

MOVIES:

• French "New Wave" filmmaker Eric Rohmer has died at age 89. Here's the obituary from the LA Times.

• Awards season continues with the announcement of the Writers Guild nominations, reported by the LA Times.

• Oh, they really ought to stop while they're ahead. Deadline.com reports that both star Tobey Maguire and director Sam Raimi have quit the fourth edition of their "Spider-Man" franchise, but the movie is still expected to be made without them.

• Today's Michigan Daily has a review of "The Young Victoria," playing downtown (at the Michigan through Thursday, at the State starting Friday) as well as the cineplexes.

THEATER:

• Composer Andrew Lloyd Webber has been told he's cancer free.

ONLINE:

• And finally today, last but so not least, EW.com has named its best viral videos of 2009. Among its top 10: "Harry Potter: The Musical," a.k.a. "A Very Potter Musical," created by University of MIchigan students. We leave you with a sample:

Renee Tellez and Jenn McKee contributted to this roundup. Bob Needham is director of entertainment content for AnnArbor.com. Reach him at bobneedham@annarbor.com or 734-623-2541, and follow him on Twitter @bobneedham.