Posted on
Tue, Jun 11, 2013 : 7:56 a.m.
Ann Arbor Art Center showcasing the variety possible in 'The Print'
By John Carlos Cantu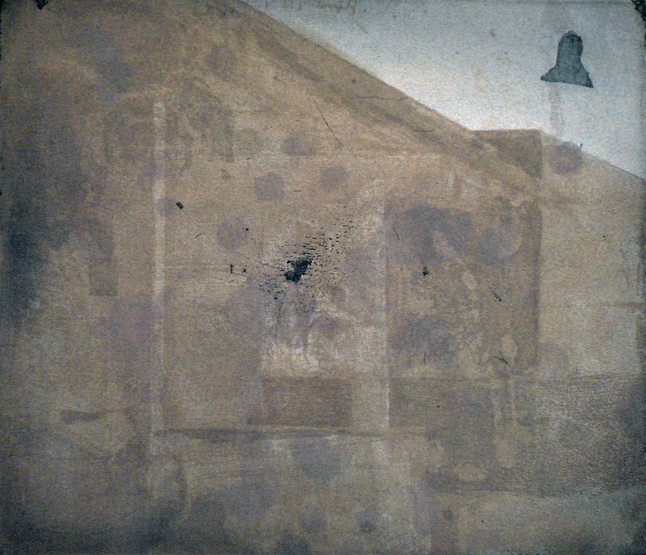 This year's "The Print" exhibit at the Ann Arbor Art Center is notable for its eclectic expression. As noted in a press release, this 31st edition of the annual competition "celebrates the depth and variety of work created by Michigan artists working in the print medium."
The statement also says, "From traditional forms to contemporary interpretations, the exhibition aims to highlight the talent of both emerging and established artists."
The show's most certainly a reliable barometer of Michigan's contemporary printmaking talent. But it's also an invaluable peek into current print trends, because each year's juror is always an expert whose judgment shapes the proceedings.
This year's juror is Associate Professor of Printmaking at Wayne State University Pamela Delaura. And Delaura's approach has assuredly shaped this year's competition.
As she says in her juror's statement, she's particularly attracted to the "expansive possibilities of contemporary printmaking." And the varied works on display demonstrate this.
"My role as juror must be objective," says Delaura. "I do not choose work based on subjective response that is a reflection of my own artwork. I look for visual acuity, and apply shared visual language, used to evaluate all works of art.
"Whether the work is non-objective to representational, conceptually humorous, somber, mysterious, contemplative, narrative, etc., does the artist use the criteria of composition, line, texture, color, and print quality effectively to get their message across?"
The Art Center's Lauren Fretz adds an invaluable insight when she says of Delaura's effort, "This year's exhibition of 26 works tends to gravitate towards certain themes even with the variety of execution.
"Many of the works deal with the landscape, rural and urban, and nature in general, though there is a kind of loneliness or alienation involved. When the figure is there, it is often merely a trace or fleeting silhouette, a small force in the composition. Even the relationship between humans and animals is strained in several of the works."
This recurrent moodiness—in a number of sophisticated guises—charges the entire display with an unexpected inner tension. It's a keen psychological depth that makes the display feel unified despite these works' varied appearance.
This year's First Place print is Sterling Heights-based Horea Georgescu's etching, spit bite, drypoint "Silent Witness." Second place went to Byron Center's Cindi Ford for her wax, etching, shadowbox "Trail of Thoughts." Third Place went to Royal Oak's Elle Rosseaux for her digital, wax, rice paper "10009." And Honorable mentions were handed out to Vicki VanAmeyden of Battle Creek for her intaglio "Thirteen Ways" and Janet Hamrick of Ferndale for her "Life of a Vine" etching. Local artists selected for inclusion are Ann Arbor's Nick Farrell and Judith Jacobs.
"Silent Witness" is a superb First Place print. Its rough-hewn brown and blue abstract articulation is splattered about the work's variegated field, channeled through line carved from varied grids across the work's surface. Add a contrasting blue crest in the print's upper right corner and the work's unbalanced appearance has a superb tension structured through its limited palette. In its low-key and forceful manner, the work is most certainly a "Silent Witness."
My favorite in this year's "Print" runs along the lines of Delaura's stated interest — although they look nothing alike. Ferndale's Stephen Magsig has contributed a drypoint "Shadows & Tags" that efficiently does everything Georgescu's "Silent Witness" does; only it does it with a representational fidelity that runs counter to this other artwork.
An exceedingly fastidious print that features a railroad arch with an emphasis on graffiti scribbled across its span, "Shadows & Tags'" complex internal texture builds upon the sort of visual complexity we might encounter on a routine basis, yet also typically overlook. So while Georgescu emphasizes the abstract richness of chromatic texture, Magsig, by contrast, insists we meet texture as we encounter it in the world. They both rely on shadows; the only issue is how we encounter silence.
"The Print" will continue through June 23 at the Ann Arbor Art Center, 117 W. Liberty St. Gallery hours are 10 a.m. to 6 p.m., Monday-Thursday, Saturday; 10 a.m. to 8 p.m., Friday; and noon to 5 p.m., Sunday. For information, call 734-994-8004.