Posted on
Fri, Mar 23, 2012 : 5:58 a.m.
Ann Arbor Film Festival turning 50, but it's as hip as ever
By Jenn McKee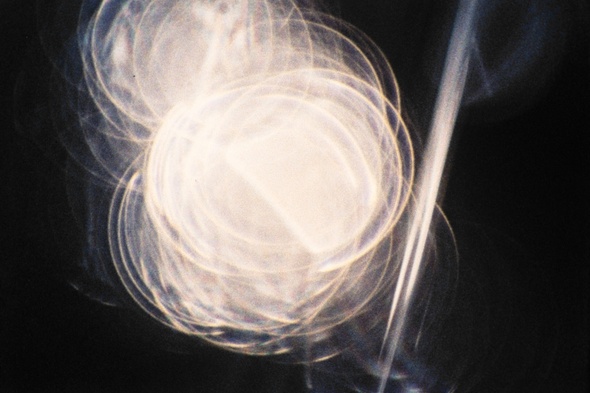 The
Ann Arbor Film Festival
may be turning 50 this year, but somehow, it's as cutting edge and hip as ever.
With 200 experimental and independent films in competition (drawn from more than 2,700 submissions from 70 different countries), as well as special programs, panels, installations, performances, and appearances, the fest offers a feast of programming that aims to celebrate film as an art form.
"It really is a cross between what we typically go out to see movies for and what you go out to the MOCAD (Museum of Contemporary Art Detroit) or the DIA (Detroit Institute of Arts) for," said AAFF Director Donald Harrison. "There's that experience of new ideas, and seeing something in a new way, as opposed to just being entertained."
That's true of AAFF every year, of course. So in addition to this core experience, this year's fest will also take a look back at its impressive history. Founder and former director George Manupelli—who launched the festival on the campus of the University of Michigan—will be part of the event, as will an Out Night with trailblazing filmmaker Barbara Hammer on Wednesday night; and 3 retrospectives celebrating one of the granddaddies of experimental filmmaking (whose work was celebrated at the first AAFF in 1963), Bruce Baillie, are also planned.
Plus, Baillie will appear at two of the programs, on Thursday and Saturday, and engage in a conversation with experimental film expert Scott MacDonald.
PREVIEW
50th annual Ann Arbor Film Festival
What: An annual celebration of experimental and independent art films, now celebrating its 50th anniversary with screenings, panels, installations, and performances.
Where: The Michigan Theater, 603 E. Liberty St.
When: March 27-April 1.
How much: Screenings generally cost $10 each; festival passes cost $95 ($80 for students and seniors), and weekend passes cost $55 ($45 for students and seniors). For more specifics about programs and times, visit www.aafilmfest.org.
"(Baillie)'s in his 80s now," said Harrison. "He rarely goes anywhere. This is a really rare appearance. … And Bruce is a really free-spirited artist. We have no idea where the conversation's going to go. … It's one of the special, rare things that people around the country are excited about that's happening, and they want to come just for that."
Those who wish to dip their toe into the AAFF pool for the first time should check out the opening night program—"I'll be wearing a tux for the first time in almost 20 years," said Harrison—as well as the shorts programs on Friday and Saturday night. Everything from documentaries to animation to narrative shorts will be on display. And if you come early enough on Saturday, you can catch performer Pat Oleszko in action, too.
"She's known for wild costumes and the most wild performance art," Harrison said. "And she was somebody who, during the first two decades of festival, was just constantly outdoing herself with some of the most memorable performances that are still talked about, to this day."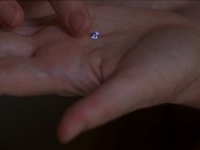 Other options for first-timers are the family-friendly competition screening at 11 a.m. Saturday—"It won't traumatize or bore your 6 or 7 year old," Harrison said—and Saturday's 7 p.m. screening of the feature, "As Above, So Below."
"My 83-year-old dad - I would tell him go to this," said Harrison. "It's great. If you're the most diehard experimental film person, you're going to appreciate this film, and my 83-year-old dad, who can't handle anything that's not really normal, he will also really appreciate it. There are certain works that are appreciated more by everybody, and that's one of them. … It's really about what happens to everything when it no longer has its life, whether they're human or objects. … How do we relate to the objects and the things in our world? And it doesn't provide answers. It opens up these questions."
For those more experienced with the fest, Harrison recommends the juror presentations, as well as Sunday's Japanese avant-garde film program at 1:30 p.m., and the feature "Voluptuous Sleep," by Betzy Bromberg, screening at 7 p.m. Wednesday.
"Invariably—and this happens at every screening we do—the person you're sitting next to is loving the things you're hating and vice versa," said Harrison. "That's the beauty of really good art. It's not understood in the exact same way. We're not the same people."
Jenn McKee is the entertainment digital journalist for AnnArbor.com. Reach her at jennmckee@annarbor.com or 734-623-2546, and follow her on Twitter @jennmckee.