Posted on
Fri, Nov 30, 2012 : 10:28 a.m.
A local holiday gift guide for everyone on your list
By Richard Retyi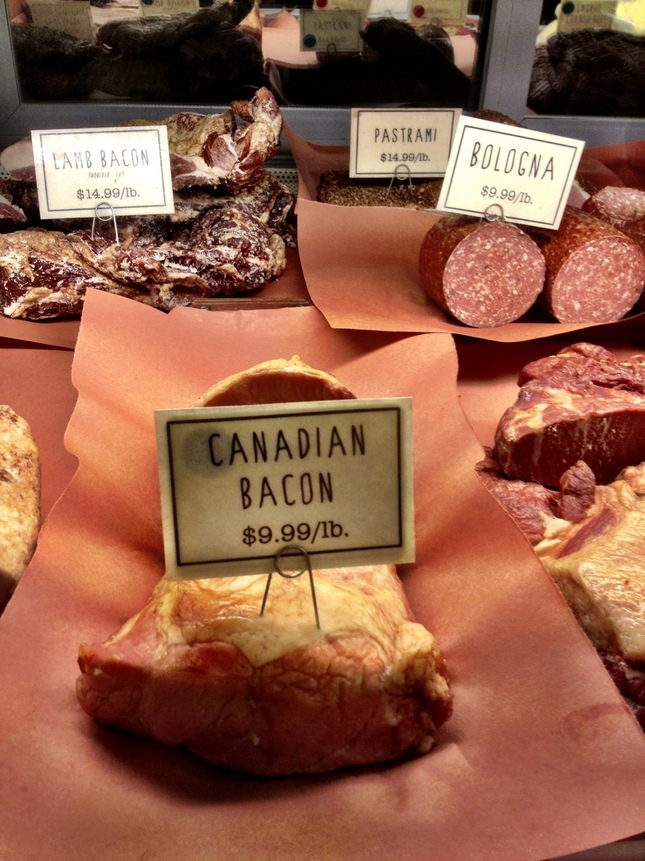 Richard Retyi | Contributor
'Tis the season for showing love through thoughtful commerce, and what better way to show you care than
shopping local
? Ann Arbor is full of great businesses offering excellent gifts for everyone on your list. Book lovers, clothes horses, hipsters and meat lovers. Ann Arbor has it all. Join me for an entirely subjective and in no way comprehensive
Ann Arbor Holiday Gift Guide for Everyone on Your List
.
For people who love fruit and meat
Who says fruit cake is a bad gift? Robert Lambert's Rare Citrus Fruit Cake from Zingerman's baked with blood oranges, limes, whatever bergamots are, and a bunch of other fruit. Soaked in cognac and aged a few months, this fruit cake will put grandma's to shame. If it's meat you want, it's meat you shall have — bacon, to be precise. Biercamp offers a variety of meats (bacon) including lamb (bacon), duck (bacon) and beef (bacon). They've also got an assortment of sausages, bratwurst and jerky. I received a $50 gift certificate to Biercamp last year and became a huge fan.
For chocoholics and people who like spicy stuff
The Schakolad Chocolate Factory isn't just some ordinary chocolateria. The fine folks at Schakolad make works of art, including chocolate-shaped champagne glasses, a 3D chocolate school bus, chocolate chess sets or—this is Ann Arbor—a nice big chocolate football.
Bongs and Thongs is two floors packed with potential big-box gifts and stocking stuffers. You can go with any number of bongs and/or thongs, water pipes, beaded door curtains or something a little racier. Remote-controlled vibrating panties, a 50 Shades of Pleasure set, a Clone a Willy kit or something called The Tuggie. The guy who spoke to me said he'd offer 10 percent off for anyone mentioning this article. I kid you not. 10 percent off. You're welcome.
For bookworms and silverfish
Borders might be gone and Shaman Drum now serves delicious burgers and Cajun fries, but there are still a few great independent bookstores where you can pick up some great books. Dawn Treader is my favorite place for used books and rare finds, while for a specialty mystery, detective and true crime shop, Aunt Agatha's is great for browsing. Don't forget Nicola's Books out at the Westgate Shopping Center.
For the hipsters in your life
Rock Paper Scissors is full of interesting finds, including stationary. kitchenware, arts and also crafts. What's hotter than rock paper and scissors? Robots. And Dave Eggers. And child literacy. 826michigan has everything from McSweeney's publications and 826 gear to all your robot needs—a full line of Better Bots products.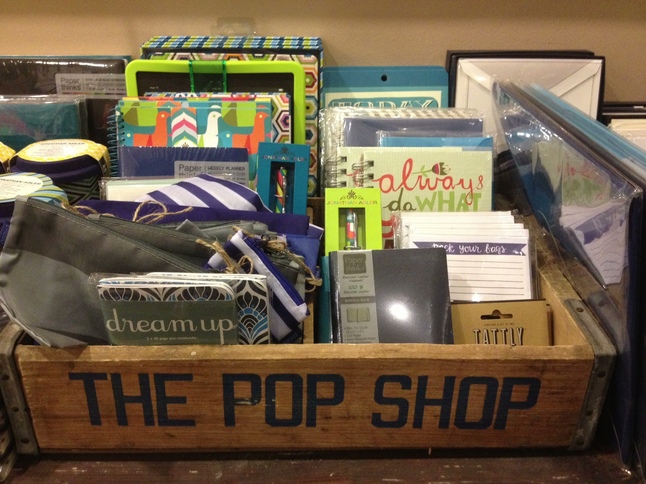 Richard Retyi | Contributor
For people who love to laugh and cry and sometimes both
I've never not had a fantastic time at a comedy club, and the Ann Arbor Comedy Showcase is right in our own backyard. The Comedy Showcase offers $12 Gold Passes or you can spring for a $50 Platinum Club Membership, which includes free general admission and reserved seat discounts.
If you prefer some crying with your laughing, a membership to the historic Michigan Theater is a great gift for cinephiles. A six-tier membership structure allows you to pay $35 for a first-time membership all the way up to the $300 Gold Card, which gives you free admission to all films with free popcorn.
For game lovers, of the board or video variety
Rather than shop online or buy from one of the big chain stores, why not pick up all your video games at Get Your Game On. They've also one of the city's best selection of board games and RPGs and a glass case full of Magic The Gathering cards. If you've never played Settlers of Catan, it's a great gift for most ages and comes with a ton of expansion sets. Gifts for years!
Vault of Midnight also sells board games and RPGs, but it's their extensive inventory of comic books and graphic novels that they're best known for. The hottest item this year is Chris Ware's Building Stories, which checks in around $50, but for affordable stocking stuffers, pick up some $7 Micro Munnys.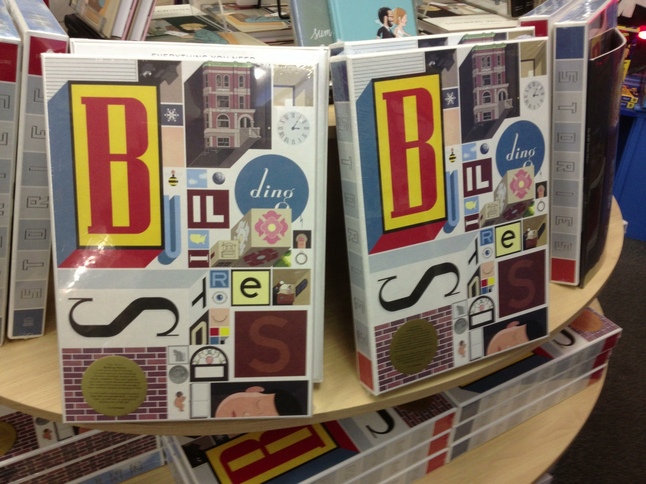 Richard Retyi | Contributor
For clothes horses and ponies
Sam's has been around since 1946, selling Levi's and Converse All-Stars to generations of Ann Arborites. All four pairs of Converse I've ever purchased have been bought at Sam's. And a scarf once. Down on South University, you can get everything from hats and sneakers to T-shirts and hoodies at Motivation Boutique. Celebrities like Chris Brown, Pauly D, Bow Wow and someone named Big K.R.I.T. have rocked Motivation wear.
For those truly in love with the holiday spirit
If you're truly in love with the holiday spirit and the ghost of giving, might I suggest buying me a drink at any of Ann Arbor's watering holes in which you might happen upon me. Try The Bar at 327 Braun Court for starters, then maybe make your way to Alley Bar, Old Town Tavern or the 8 Ball Saloon. If you don't see me, there's a chance I'm at The Last Word, visiting Andy Garris at Rush Street or sitting in my living room. I drink beer but I prefer Manhattans.
MERRY HOLIDAYS!
Richard Retyi returns to AnnArbor.com bigger, better and bigger (he gained a little weight this fall) with his new column Hidden Ann Arbor. Rich will write about the hidden side of Ann Arbor and the things locals take for granted. In his day job, Rich is a social media director for a digital marketing agency in Ann Arbor. Read more of his stuff at RichRetyi.com or follow him on Twitter.