Posted on
Sun, Mar 3, 2013 : 5:40 a.m.
Ann Arbor native and author Sarah Erdreich to discuss 'Generation Roe'
By Jenn McKee
Ann Arbor native and journalist Sarah Erdreich, who's coming to Nicola's Books on March 7, wrote her book "Generation Roe: Inside the Future of the Pro-Choice Movement" in hopes of not only reaching out to feminists, but also those who are neutral on the issue of abortion.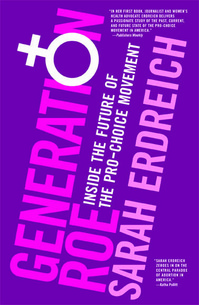 This inevitably raises the question: Do such creatures exist?
Erdreich points to an experience she had once on a plane, while seated next to a man who engaged her in a conversation about abortion and reproductive rights.
"He was clearly not the most pro-choice individual, but he was curious," said Erdreich. " … He said something like, 'Don't women decide to do this without thinking about it? Don't they just walk in and get an abortion?' … He'd never faced the situation of someone close to him having or needing an abortion. It was just something he sometimes heard about on the news or in passing. So I always think of people like him, whose opinion of abortion is along the lines of, 'I wouldn't get one myself, but isn't it easy to get one?'"
On the contrary; Erdreich traces, in her book, how a number of states have passed regulations since Roe v. Wade (1973) that severely limit women's access to abortion, and includes quotes from providers and women who have personal experiences to share.
But what specifically inspired Erdreich, a longtime free-lance writer and editor, to write "Generation Roe"?
PREVIEW
Sarah Erdreich
What: Ann Arbor native, women's health advocate and journalist Erdreich will discuss her new book, "Generation Roe: Inside the Future of the Pro-Choice Movement," which assesses the history and legislative battles surrounding Roe v. Wade, and how state regulations, following that landmark case, have increasingly limited women's access to abortions.
Where: Nicola's Books, 2513 Jackson Ave. in Ann Arbor.
When: Thursday, March 7 at 7 p.m.
How much: Free. 734-662-0600 or www.nicolasbooks.com.
Partly, it was
Michael Winerip
's 2009 New York Times article, titled
"Where to Pass the Torch?"
which asked whether young people would be willing to take the reins as pro-choice activists and abortion providers, as those who got involved with the pro-choice movement in the time of Roe v. Wade grew older and were looking to retire.
But another point of inspiration was Erdreich's work for the National Abortion Federation.
"In early 2008, I was working for a national abortion hotline here in D.C. (where Erdreich now lives), answering questions, and speaking to women and girls and partners from all around the country," said Erdreich. "They'd call us as a resource, but it provided me with a personal crash course in the reproductive rights that exist, or don't exist, in this country. I'd lived in Ann Arbor and Boston and New York, then D.C.—all these liberal environments—so I think I'd always thought, 'Oh, if you need an abortion, there's always Planned Parenthood.' But while working at the hotline, I realized how wrong I was. I got all this new information, and I was hearing stories that affected me and made me angry. How this was so hard for so many women, financially and otherwise."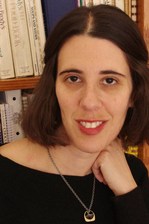 Erdreich was born in Birmingham, Alabama, and her family moved to Ann Arbor when she was 3. After a "brief stint" at Emory University, she returned to Ann Arbor to study creative writing and literature as an undergraduate at the University of Michigan. "Generation Roe" is Erdreich's first book.
"I started working on it in 2009, so it's been a long journey, and I was very lucky to have an agent who's tenacious in the best way possible," said Erdreich. "It's not easiest subject matter to sell, obviously. But she believed in it from the beginning. And 7 Stories Press is a great progressive publisher, so this was right up their alley. It's a good fit."
Jenn McKee is the entertainment digital journalist for AnnArbor.com. Reach her at jennmckee@annarbor.com or 734-623-2546, and follow her on Twitter @jennmckee.