Posted on
Tue, May 7, 2013 : 10:16 a.m.
Anthony Wayne Cat Fanciers Allbreed Cat Show to feature large number of cats and kittens
By Ann Dwyer
While just writing about this makes me wheeze, the Anthony Wayne Cat Fanciers Inc. 38th Annual Allbreed Cat Show will be at the University of Michigan Sports Coliseum on Saturday.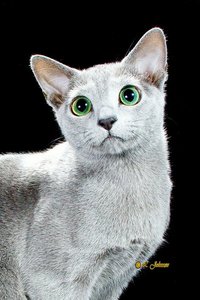 Two hundred twenty-five Cat Fanciers' Association registered pedigreed cats and kittens and household pet cats will be at the show. You're sure to see interesting and unique breeds that you may have never seen before.
There will be five all-breed rings and one specialty ring for champion cats, along with six all-breed rings for kittens. In addition to championship cats, there will be a special ring and judging for household varieties.
The Cat Fanciers' Association is described as a member club devoted to the promotion and protection of all cats.
Now, if someone could just hand me my inhaler.
Saturday, May 11, 2013. 9 a.m.-5 p.m. $6 for adults, $4 for students and seniors, $15 for families. The Sports Coliseum is located at 721 S Fifth Ave., Ann Arbor. 734-763-5195.