Posted on
Wed, Apr 3, 2013 : 1:03 p.m.
Author Neil Gaiman coming to Michigan Theater; tickets on sale soon
By Bob Needham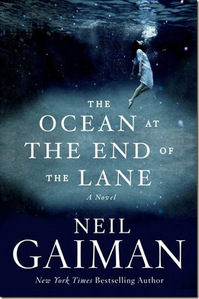 Popular English author
Neil Gaiman
will appear at a ticketed event at the Michigan Theater on July 7 in celebration of his long-awaited new novel.
The event, sponsored by Nicola's Books, will include readings from the new work, "The Ocean at the End of the Lane"; a Q-and-A session with the audience; and a book signing. A hardcopy cover of the new book is included in the ticket prices, which are $30, $45 and $60.
Tickets go on sale at 10 a.m. Friday, April 5. They will be available in person at Nicola's Books (in the Westgate shopping center at the corner of Jackson Avenue and Maple Road); or online via Ticketmaster.com. The $60 tickets include prime seating and "front of the line" book-signing access. The $45 seats are regular main-floor seats; $30 seats are in the balcony.
Gaiman wrote "The Sandman" comic-book series as well as a number of well-received (and award-winning) novels including "Coraline," "Stardust," and "American Gods," as well as the children's novel "The Graveyard Book." "The Ocean at the End of the Lane," set for release June 18, will be his first book for adults in 8 years.
Gaiman has said this will be his last book-signing tour. The event at the Michigan Theater—at 6 p.m. Sunday, July 7—is one of just three dates in the Midwest; the others are in Chicago and Bloomington, Minn.
Bob Needham is director of entertainment content for AnnArbor.com. Reach him at bobneedham@annarbor.com or 734-623-2541, and follow him on Twitter @bobneedham.