Posted on
Sun, Feb 26, 2012 : 4:09 p.m.
Best Bets: Fine wine and fine film start the week off right
By Ann Dwyer
FILM
"Martin Bandyke's Moving Pictures" series continues at the Michigan Theater on Monday. 7 p.m. This week, see Eminem in his semi-autobiographical film, "8 Mile." Bandyke has curated a selection of music-oriented films that will run every Monday through April 30. $10 general admission; $8 for students, seniors and children under 12. The Michigan is at 603 E. Liberty St., Ann Arbor. 734-668-8397.
MARKET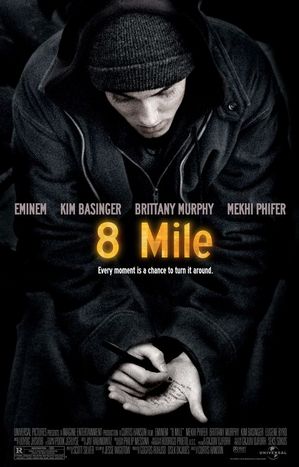 Mix of Ypsilanti will host "Mix Marketplace" on Saturdays and Tuesdays through April 28. Saturdays, 10 a.m. to 3 p.m. Tuesdays, 3 p.m. to 8 p.m. There will be live music, a coffee bar, street cart food vendors, and a rotating collection of vendors selling a wide variety of foods and handmade goods. Free admission. Mix is at 130 W. Michigan Ave. 734-961-8704. www.mix-marketplace.com.
FILM
See the Oscar-Nominated documentary, "If A Tree Falls: The Story Of The Earth Liberation Front," at Ann Arbor District Library on Thursday. 7 p.m. For years, the ELF
had launched spectacular acts of arson against dozens of businesses they accused of destroying the environment. The film follows the arrest of its leader as he awaits his trial. Free. The AADL is at 343 S. Fifth Ave., Ann Arbor. 734-327-4200.
FOOD
Take "An Austrian Excursion" as part of the (un)Corked Wine Tasting at the Alley Bar on Thursday. 7:30 p.m. The wines of Austria have gained international attention because of the importance placed on low yields, terroir and quality emphasis. $10, includes five samples of wine. Purchase tickets ahead of time as these events always sell out. Purchase tickets at www.localwineevents.com/events/detail/406463. The Alley Bar is at 112 W. Liberty St., Ann Arbor. 734-662-8757.
FOOD
If (un)Corked fills up, you can always hit "Rush Hour Relief" at the Cranbrook Whole Foods Market on Thursday. 8:30 p.m. This week will feature Spanish reds. Whole Foods staffers will discuss the wine. Cheese and appetizers will also be available. $17. WF is at 990 W. Eisenhower Parkway, Ann Arbor. 734-997-7500.