Posted on
Sat, Jul 9, 2011 : 8:58 a.m.
Blackbird Theatre continues Shakespeare West festival with gender-bending 'Much Ado About Nothing'
By Jenn McKee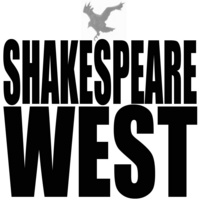 The Blackbird Theatre
continues the inaugural season of its outdoor theater festival, Shakespeare West, with "Much Ado About Nothing"—complete with same-sex couples and a Queen soundtrack.
"I came up with the concept after reading the play and realizing how much it's steeped in archaic gender roles," said director Brian Carbine. "There's a lot of, men act this way, women act this way. … So I started wondering how other kinds of couples might react in same situations."
To play with gender, Carbine cast two men (Forrest Hejkal and Maxim Hunt) in the roles of earnest young lovers Hero and Claudio, and two women (Diviin Huff and Emily Patton) in the roles of the older verbal sparring partners, Benedick and Beatrice.
"I was originally considering both (women) for Beatrice," said Carbine. "But then I wondered, what it would be like to see one of them as Benedick?"
In addition to these artistic choices, Carbine cast a woman (Jamie Weeder) in the male villain role of Don John; re-cast the play's action in contemporary Italy; and integrated Queen songs that will be sung, recited, and lip-synched by actors, while also being used for scene transitions.
"The show itself, in its original format, is full of songs and poems," said Carbine. "We're already taking these really big risks with our adaptation, so I thought, why don't we add contemporary music?"
PREVIEW
"Much Ado About Nothing
Who: Blackird Theatre.
What: Part of the Blackbird's new Shakespeare West outdoor theater festival, "Much Ado" will feature two women in the roles of contentious older lovers Benedick and Beatrice, and two men in the roles of the young, earnest lovers Hero and Claudio (as well as a woman in the role of the play's villain, Don John).
Where: West Park band shell, 300 N. Seventh.
When: Fridays and Saturdays at 7 p.m., July 15-29.
How much: Tickets cost $25 ($20 for seniors, $10 for students), available at the gate or by phone at 734-332-3848, or www.blackbirdtheatre.org.
Though Shakespeare West productions are presented at West Park's band shell—a large, open space—"Much Ado" rehearsals have primarily taken place in the Blackbird's home base, the SH\aut\ Gallery. Inevitably, this means that the actors are having to make physical and vocal adjustments as the show's run draws closer.
"We only get a couple of days in actual park before the run," said Carbine. "Not very much. But it keeps all of us on our toes."
And to make the transition easier, Carbine has sought out some alternative outdoor spaces for rehearsals.
"I think it's always a challenge when you're preparing for something outdoors," said Carbine. "There are just so many things that you can't control, so you have to trust that it will all work out."
And regarding the production's gender-bending device, Carbine and his cast have aimed to avoid stereotypes, both about same-sex couples and men and women more generally.
"These are people more than anything," said Carbine. "As you're watching the story, our hope is that you forget that it originally was a man and a woman in the roles."
Jenn McKee is the entertainment digital journalist for AnnArbor.com. Reach her at jennmckee@annarbor.com or 734-623-2546, and follow her on Twitter @jennmckee.