Posted on
Mon, Nov 14, 2011 : 11:17 a.m.
Blackbird Theatre launches 'Unemployed' web series
By Jenn McKee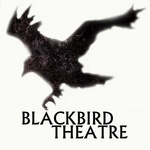 Local theater company Black Bag Productions, better known as the Blackbird Theatre, is venturing into film and recently launched a new web series titled "Unemployed."
Written, directed, and edited by the Blackbird's founder, Bart Bund, and starring Jamie Weeder, Analea Lessenberry, and Qmara Peaches Black, the series—according to its (adults only) blog—focuses on young 20-somethings facing a tough job market and economic climate.
As Bund notes on the series' site, "The idea is that we're all seeking jobs that we somehow believe in, but we have to take jobs that are basically available and convenient, biding our time until something better comes along. But the problem is that it becomes our life; we stumble into something that we say is just temporary, but the temporary becomes permanent. We constantly seek the next thing. We have loyalty to no one. …
"When you are a person operating with no rules, no expectations, and no options, you will begin to act out. If you have no responsibilities, you will become more comfortable acting upon your impulses. If the job market continues to stagnate, then more and more young folks will act upon their desperate notions. What didn't make sense before will suddenly become very sensible as a means to an end. So when a person turns to illegal activity, they are doing so after exhausting other possibilities. They aren't bad people. So once we establish that, we can follow them anywhere."
So far, four 3-minute episodes have appeared online. The first episode introduces two characters who show up to their waitressing job, only to find the place suddenly closed; and the second episode features these same characters hatching a plan to start a "mini-grow" marijuana operation. (Like the series' blog, the videos have adult language and content.) Here are the first two episodes:
Jenn McKee is the entertainment digital journalist for AnnArbor.com. Reach her at jennmckee@annarbor.com or 734-623-2546, and follow her on Twitter @jennmckee.