Posted on
Mon, Aug 23, 2010 : 11:31 a.m.
Blago at Chicago's Comic Con; Betty White and Neil Patrick Harris score Emmys; Lady Gaga named queen of Twitter; and more
By Jenn McKee
Hey,
Blago
! You just got off on 23 charges in court, having only been found guilty of lying to the FBI. What are you going to do next?
Chicago comic-con? OK. Not the answer I was expecting. But leave it to former Illinois governor Rod Blagojevich to surprise me yet again.
Blago received no appearance fee but instead charged $50 for each autograph and $80 a pop for photographs at the event, sharing the floor with the likes of William Shatner and the original TV Batman, Adam West. (That's awful lot of ego for one room.)
Blago even got on the red "batphone" at one point and pretended to call his lawyer. Oh, that scamp.
MOVIES
* Sylvester Stallone's "The Expendables" is proving to be anything but, winning the weekend box office battle yet again, while the spoof "Vampires Suck" surprised the industry by coming in second.
* Sandra Bullock, fresh off an Oscar win and a marriage-ending scandal, is reportedly being wooed to star opposite Tom Hanks in "Extremely Loud and Incredibly Close," based on Jonathan Safran Foer's novel about a 9 year old boy who's lost his father in the 9/11 attacks.
* Get out the blue body paint, fans. "Avatar" will be back in 3D theaters on Friday with 9 additional minutes of footage.
TELEVISION
* Spike Lee received great acclaim for his HBO-aired documentary about Hurricane Katrina, "When the Levees Broke"; but the celebrated filmmaker's follow-up, "If God is Willing and Da Creek Don't Rise," airs Monday and Tuesday and re-visits New Orleans in the time since Katrina, up to and including the recent BP oil spill disaster. The New York Times' Arts Beat Blog offers an interview with Lee about the project.
* "True Blood" stars Stephen Moyer and Oscar Award-winner Anna Paquin ("The Piano") tied the knot in Malibu Saturday night. Boy, I hope this decision doesn't come back to bite Paquin. (Insert rim shot here.)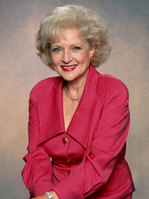 * On Saturday,
Betty White
won a "Creative Arts Emmy"
for her performance hosting "Saturday Night Live" this past season, while
Neil Patrick Harris
took home two statues: one for hosting the Tony Awards, and another for his terrific turn as Will Schuster's rival and nemesis on "Glee."
* Over the weekend, Jay Leno performed at the Beau Rivage Resort and Casino in Biloxi and raised more than $90,000 for the Gulf Coast Community Foundation, chipping in his own money to bring the total to $100,000.
MUSIC
* Stop the presses! (Er, the Twitter feed?) Over the weekend, pop superstar Lady Gaga earned the title Queen of Twitter when she landed more than 5.7 million followers, thereby surpassing Britney Spears. Here's a thank-you video Lady G posted for fans. (Apparently, being Queen of Twitter earns you a cool, glowing blue magic wand.)
THEATER
* Chelsea's resident movie star and Purple Rose Theatre executive director Jeff Daniels will perform a concert tonight in Kalamazoo to help raise money for the Barn Theatre, but he discusses far more than that in this preview.
ART
* As part of a new exhibit called "Americans Now," the National Portrait Gallery in Washington will feature portraits of Martha Stewart, Michelle Obama, Tom Hanks, Willie Nelson, LL Cool J, and President Barack Obama. (What, no Blago? What's a guy have to do to get a portrait in this gallery?)
BOOKS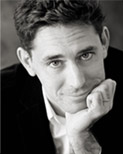 Photo by Myra Klarman
* "Percival's Planet," by University of Michigan professor
Michael Byers
,
got some love from The New York Times
today - complete with an author photo by Ann Arbor's own
Myra Klarman
.
* Meanwhile, Grand Rapids author Kristina Riggle has a new novel called, "The Life You've Imagined."
Renee Tellez contributed to today's links. Jenn McKee is the entertainment digital journalist for AnnArbor.com. Reach her at jennmckee@annarbor.com or 734-623-2546, and follow her on Twitter @jennmckee.