Bob Seger announces new Silver Bullet Band tour; coming to Grand Rapids, Toledo
Posted on Thu, Jan 10, 2013 : 5:17 p.m.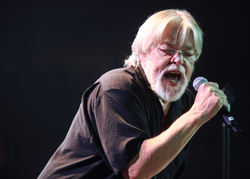 Jeff Sainlar | AnnArbor.com

Apparently Bob Seger isn't quite ready to stop doing concerts.

Although his last couple tours have widely been considered to be "this may be the last one," the Ann Arbor-bred rock star Thursday announced a new spring tour with his Silver Bullet Band that will take him to Toledo (Feb. 27) and Grand Rapids (March 5), the closest announced dates to this area. A tour press release promises "More dates to be announced soon."

A fall 2011 tour brought Seger's long-awaited return to Washtenaw County with a successful show at the Eastern Michigan University Convocation Center.