Posted on
Sun, Jan 15, 2012 : 7:45 a.m.
Bond, James Bond by Ian Fleming created 60 years ago today
By Dell Deaton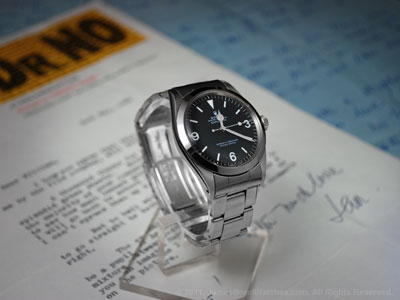 Dell Deaton | Contributor
In 1952, Jan. 15 was a Tuesday.
Some time that day, Ian Fleming put a blank sheet of paper into his well-used portable typewriter and literally created James Bond.
Ten years and one day later, Sean Connery brought that character to life (so to speak) when the initial day of filming began on the movie version of Dr No.
But I think we can wait until that anniversary date actually arrives, tomorrow, before commemorating the climax of this story.
It's been said that Fleming had long wanted to write the ultimate spy novel when he started work on what would be the first of a dozen, with Casino Royale. It's hard to argue that he didn't meet and exceed his desire. In 2006, actor Daniel Craig starred in no less than the third screen adaptation of Casino Royale.
But that trajectory wasn't completely set by an initially engaging protagonist or prose.
It was accelerated by the fact that Ian Fleming was a brilliant marketer who appreciated the need to build prospective audience interest well in advance of publication. Though he spent a considerable amount of time refining Casino Royale to final draft, he spent considerably more time in working his strategy to ensure its ultimate success as a product.
At the same time, Fleming was human in ways after my own heart. When he sold movie rights to Casino Royale in the mid-1950s, he used the proceeds to buy himself a Ford Thunderbird. Admirably self-indulgent.
He started his second novel, Live and Let Die, a year after his first. That sequence was to become an annual regimen he'd assiduous maintain for the rest of his life.
I often wonder how much substance there is in claims that he wrote 2,000 words at a sitting. But, as I've conducted my own research into his work, I can tell you without any doubt there's little substance in the argument that he fundamentally lost interest or impact in his James Bond investment as the years wore on.
He was always raising the bar.
Ian Fleming pioneered the use of everyday brand names in his 007 stories, as a means of encouraging readers to accept without scrutiny his fantastic villains and story lines; real-life product labels were to have already hooked them via things they knew from experience or advertising. His plots were varied and fresh — "experiments" like From Russia with Love and even The Spy Who Loved Me, in my opinion, on par with Goldfinger and On Her Majesty's Secret Service.
At the risk of cliche, his short story "Quantum of Solace" is nothing like the movie. (And I highly recommend the authentic Fleming for anyone looking to better understand raw marital discord and divorce.)
Now exactly 60 years after James Bond was conceived, all original Ian Fleming James Bond "thrillers" remain in print. I bet you'd find every one of them on the shelf today at our local Barnes & Noble. Or you can download 'em on your Kindle eBook reader.
As someone who's followed 007 stories since the 1960s, I readily confess to introducing them to my own son when he was quite young.
We've had but one unfortunate hiccup since then, when he referred to one of the Bond actors preceding Pierce Brosnan as "the old guy."
So I wondered how he'd take to the original books. The closest I think that the Eon Productions movies have come in reflecting them over the years has been with the two directed by John Glen, starring Timothy Dalton: The Living Daylights and Licence to Kill.
I seem to be in the minority as a Dalton-Bond advocate.
Easing back from that a bit, I recommended Thunderball (1961) to Number One Son for middle school reading last trimester. He finished it just before Christmas. And last weekend, then, we watched the Sean Connery version from 1965.
"It wasn't as good as the book, Dad," came the summary to me afterward. What a guy!
Not that we must compare.
But, as there's another James Bond movie being filmed now for release later this year, Skyfall, and, as I said at the outset of this AnnArbor.com article, the first day of Dr No production dated to Jan. 16, 1962, comparisons may be unavoidable.
That's fine — so long as you don't forget that "James Bond" has actually been around for a full six decades today, Sunday, Jan. 15, 2012.
And the original Ian Fleming James Bond books are still as content-friendly and well-worth reading as they ever were.
Dell Deaton is an internationally recognized expert on Ian Fleming and James Bond watches, with published works including "Discovered: James Bond's Rolex," WatchTime magazine; "Secret History: The Seiko Watches of 007," Revolution magazine; "How I Found the Original James Bond Watch," Journal of the National Association of Watch & Clock Collectors; and the James Bond Watches Price Guide. Presently, he is curator for the second of two "James Bond" themed historic exhibits at the National Watch & Clock Museum in Columbia, Penn.