Posted on
Mon, Nov 15, 2010 : 7:33 p.m.
Are you re-reading the Harry Potter series in anticipation of 'Deathly Hallows: Part 1'?
By Melissa LR Handa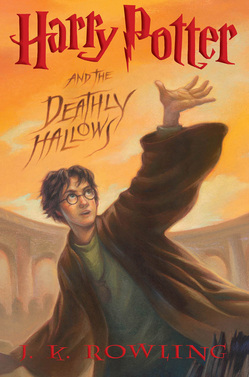 How long have you been counting down to the highly anticipated film release of "Harry Potter and the Deathly Hallows: Part 1?" Well, your wait is almost over. HP7 is coming at you on Nov. 19 (that's Friday)!
Yes, it's a film, but it's also a huge book event. How many of you are rereading the entire 7-book series in preparation or rewatching the six previously released films? Harry has made reading cool, or at least cooler than it was before he first zoomed onto the scene in 1998. A fair number of us grew up alongside of Harry, Ron, Hermoine — and even Draco Malfoy — as we, too, learned about courage, friendship, honor and the challenges associated with becoming one's own person.
I remember preordering "Deathly Hallows" weeks in advance of its summer 2007 release date. All that morning, I eagerly awaited the arrival of the postman with my special parcel. All that day, my body sat immobilized as my mind spun and looped in excitement, my nose snuggled deeply within those precious pages. I refused to sleep until I had reached the very last word.
Its arrival was slow-coming, but the completion came as quickly as a bolt of lightning (or, maybe, a scar that looks like one). Upon emerging from that familiar, mesmerizing world, all I could do was continue to wait, wait for the films to make their way into theater and for a new star to emerge in literature to claim the honor of becoming "the next Harry Potter." Well, I am still waiting for both of those things.
There are so many questions I have: Where, in the action, will the break between parts one and two come? How will we survive without Dumbledore? Will Rupert Grint be taller still? Emma Watson prettier still? How long will I have nightmares after witnessing the picturization of the scene with Nagini and the old woman?
For the few of you who haven't read the book yet, you must be wondering: "what's the deal with Snape? Is he good? Is he bad? How will Harry defeat Voldemort — he's the good guy, so he has to win, right?" Something more to ponder: What was it that made this series so compelling, so addicting? Why does it still stand alone far above any other literary world, unrivaled in its greatness?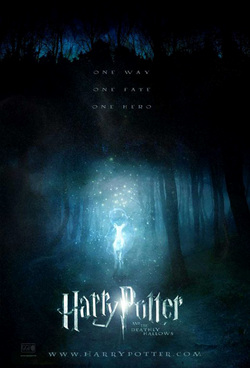 We waited two years between the release of "Order of the Phoenix" and "Half-Blood Prince" (do you remember how mad we all were when they moved back the release date for part six?). We waited an average of one and a half years between each of the other films. The good news is that we only have to wait eight more months for the release of "Deathly Hallows: Part 2."
Sadly, then it will be goodbye to our magical friends forever — but at least we know we can always pay them a visit by opening up a book or popping in a DVD.
Melissa LR Handa is the founder and organizer for the Ann Arbor Classics Book Group and the Lead Books Contributor for AnnArbor.com. Her goal is to make classic literature more accessible to the everyday reader.