Posted on
Sun, Jun 12, 2011 : 3:55 a.m.
The New James Bond Novel: Carte Blanche, by Ian Fleming Steel Dagger Award winner Jeffery Deaver
By Dell Deaton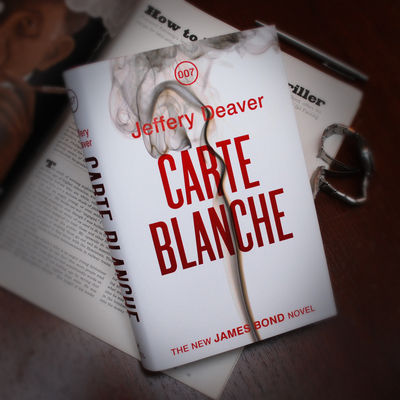 Dell Deaton | Contributor
To me things such as this always start with Fleming.
Ian Fleming's stepdaughter Fionn has become a good friend of mine over the years.
Subtle reminders of the James Bond creator tastefully appoint her home. Photos you've never seen published, adorn certain walls. During my last visit, not much over a year ago, she remarked that the chair in which I sat had been "one of Ian's favorites."
Think of any recording you've heard of Ian Fleming, and you'll find Fionn's voice quite reminiscent — albeit unquestionably feminine.
More recently, this past May 28, on what would have been Fleming's birthday, I asked if she'd seen Carte Blanche, the new 007 novel by author Jeffery Deaver. Fionn told me yes, and that "he had 'got' the style."
For those of us who started with the original James Bond books (in cases like mine, grew up with them), that's the basic ante for literary brand. And now having critically read the book myself, I wholeheartedly agree that Deaver has, indeed, got it here.
And beyond.
Carte Blanche is a fantastic book. It happens to feature the world's most famous gentleman agent as protagonist, but doesn't depend on that. I liken it to first discovering the best of Clive Cussler, never before having heard of Dirk Pitt.
Action sequences are invariably litmus tests of this genre. Jeffery Deaver brings 'em on full-force. Repeatedly. An already claustrophobic situation with threats of Bond being buried alive by mounds of dirt from an oncoming bulldozer. Shoot-outs in open fields, nowhere to hide. Midday and after dark. Deaver consistently gets the fast-pacing right, without ever compromising word-craft.
It's writing meant to be read, as opposed to something overly-reliant upon iconic momentum (in hopes of "improving" when screen rights are optioned).
Maximizing the medium, internal dialogues flesh-out character motives, thought-processes. Deaver knows psychology and it shines here. Moreover, he knows human relationships — especially those most deeply moving interplays between men and women. Here I found Carte Blanche particularly satisfying homage to Ian Fleming's own "Quantum of Solace," a short story about the death of romantic love (originally published in Cosmopolitan magazine, May 1959 — not to be confused with the 2008 film, there sharing little more than title).
Deaver's Carte Blanche Bond, tempted by the prospect of liaison with a beautiful, smart, skilled young woman who'd just broken up with her fiancé, shows restraint, discipline: "… it was better to wait. If [she] was a woman he might let into his life, she would continue to be so in a month or two" [page 108].
This James Bond deftly reconciles aspects of a man who is at once attracted to women and at the same time respects them, deals with them in reality. Nothing inconsistent about it. Nor is it self-conscious, nor presented as Jurassic, subject to ridicule as we saw in the 1995 movie GoldenEye.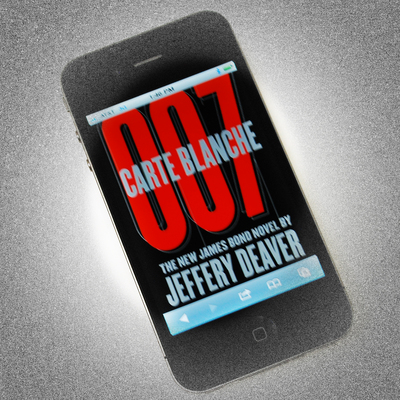 Dell Deaton | Contributor
Lest we forget that today is the year 2011, context-appropriate references to characters using iPhone and Nokia mobile devices for calls, Google for internet searches, serve as reminders.
"Gadgets" are thankfully embraced in the spy world of Carte Blanche. Jeffery Deaver is clearly secure enough in his hero to leverage them as the signature elements that they've always been in uniquely differentiating Agent 007 since the 1950s. Indeed, in many ways contributing key to a success that's run continuously from then throughout the five decades since. Some of the best work from gadget-source "Q-Branch" here, of course, comes by way of cell phone apps. And department-head Q himself even takes calls from field agents at his home — where his children can be heard in the background.
Deaver is clearly strategic in his planning, which provides for a measurably cascading, ultimately more satisfying exposition. Key elements, such as the bullet casing Bond keeps for casual view in his home, are foreshadowed, briefly revisited, and sometimes even taunted, before the reader, en route to invariably satisfying resolution by novel's end.
Consistent with Fleming trajectories, Jeffery Deaver sends his James Bond out behind the wheel of a Bentley automobile, wearing a Rolex wristwatch. But neither is treated as gratuitous insert or clichéd nod in forced-obligation to readers such as me. Both mechanisms emerge as all-but-characters in their own rights. The history of Bond's Bentley Continental GT here unfolds with care, followed by a great sequence where it's tracked from an arm's-length-character's perspective, going after the bad guys.
And about that Rolex Oyster Perpetual Date: I approached the author directly about his references to that watch. Last Friday, he personally shared with me its more particulars, as a model 115200 with black dial, succeeding the 1016 Explorer that Ian Fleming referenced for Agent 007 initially. Literary 007 fans will enjoy a fantastic cameo from the 115200 here, too, reminiscent of its 1960s predecessor, when the signature globetrotting travelogue of Carte Blanche finds James Bond at the airport in Cape Town, via Air Emirates from Dubai.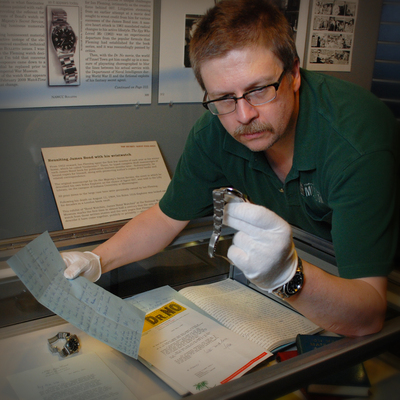 Dell Deaton | Contributor
In advice titled,
"How to Write a Thriller"
published in the August 1962
Show
magazine, Ian Fleming recommended prose "which hustles the reader quickly beyond each danger point of mockery," and features "the constant use of familiar household names and objects which reassure him that he and the writer have still got their feet on the ground."
Carte Blanche is all of that. The timeline, countdowns, key characters, and even the periods in Bond's London home office are very reminiscent of Fleming's third 007 thriller, Moonraker. And yet this is very much Deaver's Bond, without begrudging, thoroughly value-added. Indeed, I found the lead spy in Carte Blanche nicely more refined, disciplined; with a better of a sense of humor.
I'm convinced this reflects the feelings Deaver himself brought to his work here.
It's said that he was chosen by Ian Fleming Publications to write this novel after family members heard his glowing remarks made about the Bond creator in accepting the 2004 "Crime Writers' Association Ian Fleming Steel Dagger Award." I saw that in every page reading Carte Blanche.
There were also some good-spirited tweaks for the irredeemably-insider Bond-trivia buff. For example, while driving his Bentley Continental GT coupé, Agent 007 reflects on overtaking a "slow-moving" Ford Mondeo [page 71]. Actor Daniel Craig, as die-hard fans know, drove a Ford Mondeo for part of his first outing as James Bond in Casino Royale, 2006. All written in good fun, but of course.
Appropriately, Jeffery Deaver hasn't tried to replace Ian Fleming here. Rather, his purpose was to follow the essence of that legacy, presenting Fleming's fictional alter-ego to a present-day audience who might not otherwise have stopped to think of what they've been missing. As Deaver said in one of his European interviews in late-May, he hopes that Carte Blanche will spur new readers to the 14 books that started it all. I do, too.
Yes, indeed— as my dear friend Fionn best summarized it, Jeffery Deaver truly got it.
Carte Blanche, published by Simon & Schuster, will be available this Tuesday, June 14, at bookstores across the United States and on Amazon.com, both as hardback and eBook. Without qualification, this novel merits 5 out of 5 stars from me.
Dell Deaton is an internationally recognized expert on Ian Fleming and James Bond watches, with published works including "Discovered: James Bond's Rolex," WatchTime magazine; "Secret History: The Seiko Watches of 007," Revolution magazine; "How I Found the Original James Bond Watch," Journal of the National Association of Watch & Clock Collectors; and the James Bond Watches Price Guide. Presently, he is curator for the second of two "James Bond" themed exhibits at the National Watch & Clock Museum in Columbia, Pennsylvania.