Posted on
Thu, May 6, 2010 : 2:49 p.m.
This Week's Recommended Read: "Jane Eyre" by Charlotte Bronte
By Melissa LR Handa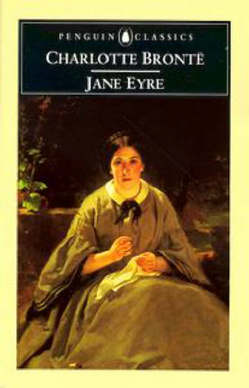 Preview…
Charlotte Bronte
's "
Jane Eyre
" is without-a-doubt my favorite novel. From little Jane's being locked-up in the
scary red room
at the beginning of the story all the way until her much anticipated coupling with a maimed Rochester, the plot of this classic novel is simply enchanting.
Jane Eyre is a plain-looking orphan with a fiery spirit. She is being raised along side her three cousins under the watch of a cruel aunt who despises her. When Jane tries to stand up for herself, she is shipped off to Lowood, a low-end boarding school for the underprivileged. Conditions at the school were so horrible that many of Jane's classmates died of consumption and other diseases.
After many years at Lowood, Jane decides to venture outside of the academic world and to seek employ as a governess. She is brought unto staff at Thornfield manner, under the peculiar and secretive Mr. Rochester, in order to supervise the master's young French ward, Adele. Jane meets Rochester under odd circumstances. She continues to be both intrigued and baffled by her master. Eventually, her curiosity turns into feelings of love. The reader will find herself believing that Jane's affections for Rochester are returned, though there is no clear evidence of how he is feeling.
Almost every imaginable obstacle (and really quite a few highly unimaginable obstacles) is thrown the pair's way, hindering their ability to come together romantically. As if large divides in age and social status weren't difficult enough! "Jane Eyre" has it all—love, mystery, strength and courage, redemption, estrangement and faith. It is refreshing to find such a strong and resolute female character in classic literature. You'll fall in love with Jane and find yourself wishing beyond all hope that she can find a happy ending with Mr. Rochester.
You may like this book if…you crave a strong female literary lead, you enjoy against-all-odds love stories, you like unexpected plot points, you enjoy the classic governess novel, you are familiar with competing models of Christianity, you like contemplating nature versus nurture, you are intrigued by mystic story elements, you enjoy witnessing a plain Jane's romance You may not like this book if… you had a horrible childhood and do not care to rehash these memories, you do not appreciate the author's portrayal of the mentally ill as a shameful burden, you have a hard time falling head-over-heels for the arrogant and strange Rochester, you are deathly afraid of ghosts or fire Melissa LR Handa is the founder and organizer for the Ann Arbor Classics Book Group and the Lead Books Contributor for AnnArbor.com. Her goal is to make classic literature more accessible to the everyday reader.