Posted on
Mon, Feb 11, 2013 : 5:22 p.m.
Brian Vander Ark and Pat McGee to hit The Ark stage
By Ann Dwyer
Type "van der ark" into Google Translate and you will discover that it translates from Dutch to English "of the ark." That's neither here nor there. But maybe it will help you remember that Brian Vander Ark will be playing at The Ark with Pat McGee on Wednesday.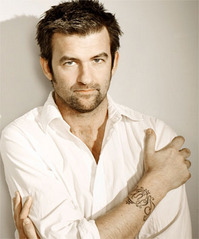 Unless you were in a coma in the '90s, you most likely first heard his vocals with the Verve Pipe's number-one hit "The Freshmen" In 2001, he appeared as part of the band Blood Pollution in the Mark Wahlberg movie "Rock Star." Since that time, he's been writing and performing on his own as well as with the Verve Pipe.
He will be joined by Pat McGee of the Virginia-based acoustic jam sextet The Pat McGee Band. But he has also had a highly successful solo career outside the band. In 1995, he released the highly acclaimed solo album "From the Wood." He comes to Ann Arbor with the new release, "No Wrong Way to Make It Right."
Wednesday, Feb. 20, 2013. 8 p.m. $20. The Ark is located at 316 S. Main St., Ann Arbor. 734-761-1800.