Posted on
Mon, May 27, 2013 : 9:35 a.m.
Celebrate Velvet Hammer Day at the Corner Brewery
By Ann Dwyer
Most of us have nicknames for our bosses (not here at AnnArbor.com, of course. Our bosses are all wonderful, just people). The employees at the Corner Brewery are no different. They playfully refer to c0-owner Rene Greff as the "Velvet Hammer." To celebrate their boss they will celebrate Velvet Hammer Day, a day filled with exotic entertainment and, of course, beer.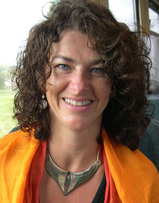 In the evening, tarot card readers, artisans and local burlesque dancers will entertain and enliven the festivities. There will be t­shirt making, magic and fire spinners before the 13­ act burlesque show. Members of the roller-derby team the Ann Arbor Derby Dimes are expected to make an appearance. Performances from members of the Ann Arbor Aviary, a studio that focuses on aerial and ground acrobatics and flexibility, are also expected.
A special sour brew called Velvet Hammer will be available for purchase. Along with Velvet Hammer, several other sour beers will be available including Framboozled and Flamboyant Red.
Friday, May 31, 2013. Noon. No cover; price of purchases. The Corner Brewery is at 720 Norris St., Ypsilanti. 734-480-2739.