Posted on
Sat, Mar 27, 2010 : 5:15 p.m.
Looking back at Chick Strand with "Seeing in Between" at AAFF
By Chrysta Cherrie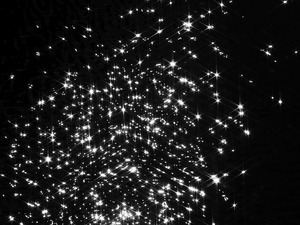 Image by Flickr user Tanakawho
Curator, educator and 48th Ann Arbor Film Festival juror Irina Leimbacher highlighted the works of pioneering filmmaker Chick Strand (1931-2009) for 2 programs at this year's festival. Her juror presentation took place at the Michigan Theater on Friday; special program "Seeing in Between: The Films of Chick Strand" featuring a trio of Strand's nonfiction pieces, runs on Sunday.
Strand co-founded both the San Francisco Cinematheque and experimental film cooperative Canyon Cinema in the early '60s, but it wasn't until age 34 that she began her filmmaking career. Her debut, "Angel Blue Sweet Wings," (1966), kicked off this year's AAFF opening night screening. An additional 18 films comprise her body of work, unique in their blend of avant-garde techniques and documentary sensibilities. Her work has screened at the Museum of Modern Art and The Tate, and the Academy of Motion Picture Arts and Sciences holds a collection of her complete filmography.
In this video taken on Friday, juror Irina Leimbacher discusses "Seeing in Between":
Following a short introduction, 4 Strand works were screened for Leimbacher's juror presentation:
"Waterfall" (1967)

"A film poem using found film and stock footage altered by printing, home development and solarization. It is a film using visual relationships to invoke a feeling of flow and movement. Japanese Koto music." -Chick Strand

"Kristallnacht" (1979) "Dedicated to the memory of Anne Frank, and the tenacity of the human spirit." -Chick Strand

"Fever Dream" (1979) "A wet hot dream about sensuality." -Chick Strand

"Soft Fiction" (1979), as discussed by Leimbacher on Friday:
For more on Strand, check out "Seeing in Between: The Films of Chick Strand" on Sunday at 1:30 p.m. in the Michigan Theater screening room. General admission tickets are $9 and available at the Michigan Theater box office or online at TicketLeap.
Can't make the show? Here are 2 of her short films available online:
"Fake Fruit" (1986), one of the films featured in the Sunday program:

"Loose Ends" (1979)
Chrysta Cherrie is the entertainment producer/copy editor for AnnArbor.com. Reach her at chrystacherrie@annarbor.com or 734-623-2526, and follow her on Twitter @chrystacherrie.