Posted on
Fri, Feb 22, 2013 : 12:53 p.m.
Chris DuPont to offer 'Anxious Animal' at his CD release party
By Ann Dwyer
Chris DuPont will celebrate his latest album, "Anxious Animal" at a CD release party with the help of Jetty Rae and Abigail Stauffer at the Blind Pig on Thursday.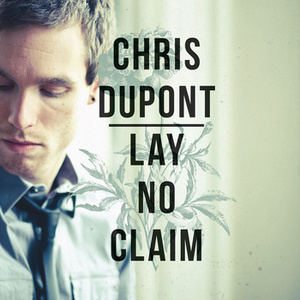 The University of Michigan graduate counts his influences from ambient to R&B, along with a little Bonnie Raitt, Brian Eno and Bon Iver, according to an interview he did with
Michigan Today
.
His first album, "Lay No Claim" was recorded in churches, abandoned barns and stairwells--anywhere where he could get a natural reverb.
Watch for an interview with Dupont on AnnArbor.com on Monday.
Jetty Rae describes her music as "both acoustic and folk with a touch of soul," according to her website. She has also shared the stage with Sarah McLachlan and Miranda Lambert at Lilith Fair 2010.
Ann Arbor singer/songwriter Abigail Stauffer uses her strong voice to reflect the deeply personal and moving songs she writes.
8 p.m. (doors) Thursday, Feb. 28. Blind Pig, 208 S. First St. Cover, $7 (ages 18-20, $10).