Posted on
Mon, Dec 19, 2011 : 5:23 a.m.
Christmas Day double feature at the Michigan
By AnnArbor.com Staff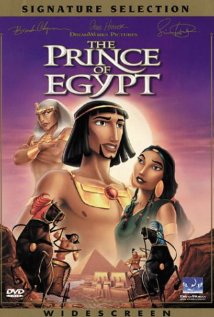 Temple Beth Emeth's annual tradition of a movie at the Michigan Theater on Dec. 25 is back this year.
TBE will present, as part of its Year of Torah, "Joseph King of Dreams" and "The Prince of Egypt."
Doors open at 10 a.m., and bagels are available for breakfast. The movie double feature begins at 10:30 am, with a lunch intermission (when lunch will be available for purchase). Tickets are $7.50 per person in advance and $8 at the door.
"Joseph" is an animated, straight-to-video production (2000) that tells the Old Testament story of Joseph and his 11 brothers, and features the voice work of Ben Affleck and Mark Hamill.
"Prince of Egypt," meanwhile, is a 1998 animated Dreamworks film that won an Oscar for best original song (Stephen Schwartz's "When You Believe") and features an all-star voice cast: Val Kilmer, Ralph Fiennes, Michelle Pfeiffer, Sandra Bullock, Jeff Goldblum, Danny Glover, Patrick Stewart, Helen Mirren, Steve Martin, and Martin Short. The movie tells the story of best friends (and brothers, unbeknownst to them) Moses and Ramses: one is born of royal blood, and one is an orphan with a secret past. After the boys grow up as best friends, they eventually find themselves at odds with each other, as one becomes the ruler of a powerful empire, and the other the chosen leader of his people.
Purchase advance tickets for this Christmas Day double feature at the TBE office, at 2309 Packard, or online at https://secure.templebethemeth.org/?q=node/30.