Posted on
Thu, Feb 4, 2010 : 5:55 a.m.
Roundup of movie awards, "A Single Man," "Dear John" and more
By Russ Collins
Win free movie tickets
Editor's note: Comment on today's "Cinema Chat" for a chance to win free movie tickets to the Michigan Theater. Some time between now and 6 a.m. Wednesday, leave a comment on this column, written by the Michigan Theater's Russ Collins. Offer your opinion on a recent movie you've seen, or on anything Russ mentions. We'll randomly select a winner and notify that person via the email address they signed up with. They will get two passes to a movie of their choice.
Oscar nominations were announced on Tuesday, but they were just one of the motion picture awards movie mavens followed this week. On Sunday, the Sundance Film Festival handed out its prizes for independent films. Last Saturday, the Directors Guild of America awards, a reliable indicator of who will win the Best Director Oscar, were bestowed; and last but not least, the "Razzie" nominations, a dubious and humorous celebration of the worst in motion pictures, were announced.
Personally, I was very pleased the Sundance Film Festival gave its top prize to "Winter's Bone," a very good film with strong acting performances. It is a small, regional film that without the kind of recognition Sundance can provide, would not likely be released to theaters or find much exposure with either a DVD or online release. "Winter's Bone" is about a 17-year-old Ozark Mountain girl who cares for her mentally ill, backwoods momma and her 2 younger siblings. When her father misses a required court appearance, she resourcefully saves the family homestead from repossession by a bail bond company. You can expect to see "Winter's Bone" in a theater near you this summer.
The Audience Award at Sundance went to "HappyThankYouMorePlease," a pleasing twentysomething comedy written, directed and starring Josh Radnor of "How I Met Your Mother." The Best Documentary prize went to "Waiting for Superman," an examination of our failing educational system by David Guggenheim, director of "An Inconvenient Truth." For a full list of Sundance winners and highlights go to the Sundance Film Festival website. The Razzie Award nominations also came out on Sunday. The Worst Picture of the Year nominees are: "All About Steve," "G.I. Joe: The Rise of Cobra," "Land of the Lost," "Old Dogs" and "Transformers: Revenge of the Fallen," which the Razzies has helpfully renamed "Trannies, Too." Sandra Bullock, who is was nominated for a Best Actress Oscar for "The Blind Side," is also a candidate for Worst Actress for her performance in "All About Steve." Log on to the Razzies web site for a complete list of nominations. The Razzie Awards will be announced on March 6, the day before the Academy Awards. On a more serious note, the Director's Guild of America bestowed its top awards last Saturday. Kathryn Bigelow was awarded Best Director, beating out her ex-husband James Cameron ("Avatar") with her film "The Hurt Locker." Louie Psihoyos was awarded Best Director for documentary film for "The Cove," about the mistreatment of dolphins — a film that first received wide recognition at last year's Sundance Film Festival. At the Michigan: Oscar nominee Colin Firth and more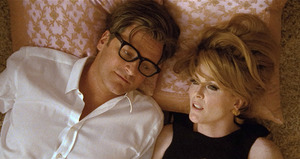 Best Actor nominee Colin Firth and Julianne Moore star in "A Single Man," the acclaimed directorial debut by fashion designer Tom Ford, based on a novel by Christopher Isherwood. New York Times and "At the Movies" critic A.O. Scott says, "This is a wonderful movie."
This stream-of-consciousness, 1960s-era drama centers on a day in the life an English-born, Los Angeles-based college professor struggling to find meaning in his life after the death of his longtime partner. The story is a romantic tale of love interrupted and, ultimately, about the importance of the seemingly smaller moments in life. "A Single Man" opens on Friday at the Michigan Theater.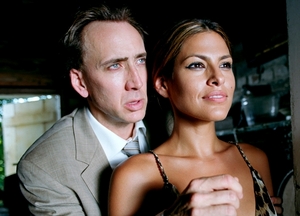 "The Bad Lieutenant: Port of Call New Orleans" is an odd, but well-reviewed, film from director Werner Herzog. This drama stars Nicolas Cage, Eva Mendes and Russell M. Haeuser, set in post-Katrina New Orleans. The action revolves around a drug- and gambling-addled detective, played with great effectiveness by Nicolas Cage, who is working to investigate the killing of 5 Senegalese immigrants. Playing exclusively at the Michigan Theater starting Sunday. The Michigan Theater's World Cinema Film Series continues with "Z" on Monday, February 8 at 7 p.m. Directed by Costa-Gavras, this 1969 Oscar-winning film closely parallels the real-life assassination of a Greek doctor and humanist whose 1963 murder led to public scandal and the eventual overthrow of the democratic government in Greece. "Crazy Heart," featuring the Best Actor Oscar odds-on favorite Jeff Bridges, moves from the Michigan Theater to the State Theater on Friday. At the cineplex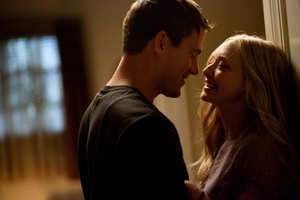 "Dear John" — starring Channing Tatum, Amanda Seyfried and Richard Jenkins — is a romantic drama about a soldier (Tatum) who falls for a coed (Seyfried) while he's home on leave. Based on a Nicolas Sparks (the John Grisham of romantic drama) novel, the movie is directed by Lasse Hallstrom — perfect for this emotional drama. Opens Friday at area multiplexes. "From Paris with Love" is from the director of the thriller "Taken." Set in Paris and starring John Travolta and Jonathan Rhys Meyers, it's about a young employee in the office of the US Ambassador (Meyers) teaming up with an American spy (Travolta) to stop a terrorist attack in the city. Opens Friday at area multiplexes. See you at the movies!
Russ Collins is executive director of the Michigan Theater in Ann Arbor. Tune in to the audio version of "Cinema Chat" on WEMU radio (89.1-FM) each Thursday at 7:40 a.m. and 5:40 p.m., or listen to it online at WEMU's web site.