Posted on
Thu, Jan 28, 2010 : 5:43 a.m.
A Sundance report, and the week's new releases
By Russ Collins
Win free movie tickets
Editor's note: Comment on today's "Cinema Chat" for a chance to win free movie tickets to the Michigan Theater. Some time between now and 6 a.m. Wednesday, leave a comment on this column, written by the Michigan Theater's Russ Collins. Offer your opinion on a recent movie you've seen, or on anything Russ mentions. We'll randomly select a winner and notify that person via the email address they signed up with. They will get two passes to a movie of their choice.
Hello from Sundance! Having spent the better part of the last two weeks at this film Mecca in Utah, I am glad to be back in Ann Arbor, ready to welcome you to the Michigan Theater for a slice of the Sundance Film Festival. Park City, Utah becomes the center of the film world every year toward the end of January as this renowned festival takes over a quaint and rather small ski town. Sundance envelops Park City in much the same way the street Art Fairs take over Ann Arbor each July.
Most people are surprised to know there are no red-carpet screenings at Sundance. No elegantly clothed celebrities or fashion pundits wondering "who" the stars are wearing. At Sundance it's blue jeans and ski parkas or artists and aspirants dressed in all black. There is a crackle of cinema energy during the festival and the feeling that film history could be made at any moment. "Cyrus" sold out at the Michigan
At the Michigan Theater, Sundance will be in Ann Arbor today and Sunday. As I hope you know, the Michigan Theater was selected as one of 8 places outside of Utah to screen films from this year's festival as part of a program called Sundance Film Festival USA. The Michigan was extremely lucky to land the film "Cyrus" as part of this program. "Cyrus" has turned out to be a hot ticket in Park City. It has also proven to be hot in Ann Arbor as well — tickets to the Thursday, January 28 screening of "Cyrus" are sold out. Tickets available for Sundance film "Bilal's Stand"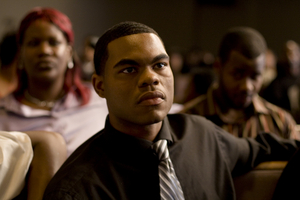 Tickets remain for the Sunday, January 31, 6 p.m. screening of "Bilal's Stand," an official 2010 Sundance Film Festival entry, written and directed by Detroit area native and University of Michigan graduate Sultan Sharrief. Sultan was everywhere in Park City! He attended the Director's Dinner with Robert Redford; had numerous press interviews; and generally was seen scurrying through the snow to keep up with seminars, interviews, photo shoots and the 5 screenings of his film that took place in and around Park City. Sultan Sharrief will be present via Skype from Park City to talk about his Sundance experience and participate in an audience Q&A session after the screening.
"Bilal's Stand" is about an upright black Muslim teen who works at the family's Detroit taxi business. The taxi stand has been the family's social and financial hub for over 60 years. However, Bilal wants to leave the taxi business and attend U-M — which creates intense family conflict. Based on a true story, "Bilal's Stand" radiates warmth, humor and originality. According to the official Sundance Film Festival program, "Sultan Sharrief's debut feature is a freshly crafted film filled with heart and authenticity that transports audiences to a world rarely seen on-screen and heralds the arrival of its filmmaker as a new voice in American independent cinema." Tickets for "Bilal's Stand" are selling quickly, but general admission seats are still available. Get yours at TicketWeb.com. Other films playing this week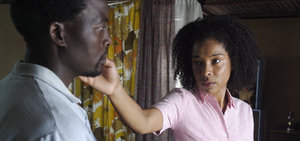 "Skin," showing January 29-February 2, is "a tragic, enraging, and uplifting tale," according to Entertainment Weekly. A young woman, living in South Africa during the apartheid era, has white parents (played by Sam Neill and Alice Krige), but an unusual medical condition gives her a very dark complexion, which raises many complex issues in a society divided by skin color. At the Michigan Theater.
"The Damned United" plays the Michigan Theater January 29-February 2. It is a thoughtful and entertaining study on the perils of ambition that has little to do with soccer and a lot to do with being human.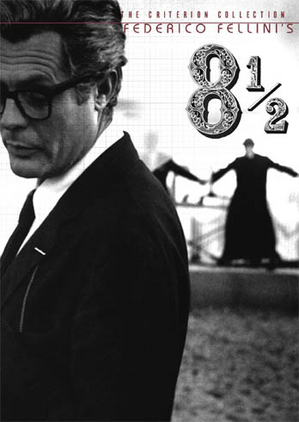 Fellini's "8½" kicks off the Michigan Theater's World Cinema Film Series on Monday, February 1 at 7 p.m. The series continues through mid-April. It is a canonical look at some of the greatest films in world cinema. Other films in the series include: "Z," "Seven Samurai," "Black Orpheus," "Wild Strawberries," "Rules of the Game," and more. "8½" is the film on which the recently released film musical " Nine" was based. The much better original won two Oscars — for Foreign Language Film and Costume Design. At your local multiplex "When in Rome" is about a young, ambitious New York woman who is completely unlucky in love. However, when she impulsively steals some coins from the famous Trevi fountain during a whirlwind trip to Rome, she finds herself romantically pursued.
"Edge of Darkness" stars Mel Gibson as homicide detective who investigates the death of his activist daughter. During his investigation he uncovers her secret life and a corporate and government cover-up that attracts an agent (Ray Winstone) tasked with cleaning up the evidence. See you at Sundance in Ann Arbor!
Russ Collins is executive director of the Michigan Theater in Ann Arbor. Tune in to the audio version of "Cinema Chat" on WEMU radio (89.1-FM) each Thursday at 7:40 a.m. and 5:40 p.m., or listen to it online at WEMU's web site.