Posted on
Thu, May 9, 2013 : 5:50 a.m.
'Great Gatsby,' 'Peeples,' 'The Sapphires' and more
By Russ Collins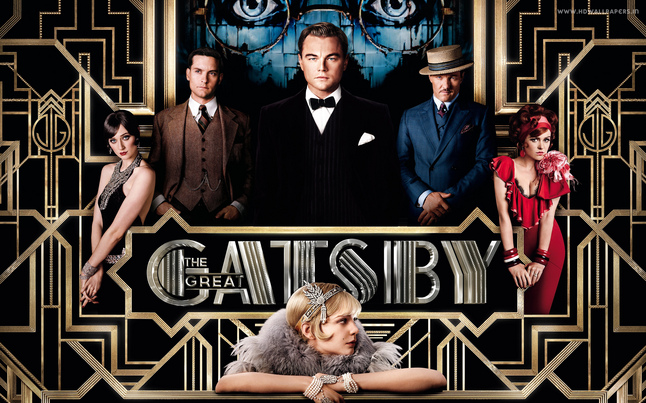 Opening Downtown
The Michigan Theater is pleased to bring screenings of "The Great Gatsby" in both 3D and 2D to downtown Ann Arbor, with a special opening night screening featuring a lobby concert of 1920s era music by The Appleseed Collective, special 1920s-inspired cocktails, and other period-appropriate revelry! Todd McCarthy of the Hollywood Reporter says, "The cast is first-rate, the ambiance and story provide a measure of intoxication and, most importantly, the core thematic concerns pertaining to the American dream, self-reinvention and love lost, regained and lost again are tenaciously addressed." "The Great Gatsby" opens May 10 at the Michigan Theater and area multiplexes.
"Mud" is an adventure about two boys, Ellis and his friend Neckbone, who find a man named Mud hiding out on an island in the Mississippi. Mud says he's an outlaw who is planning to meet and escape with the love of his life, Juniper. Skeptical but intrigued, Ellis and Neckbone agree to help him. It isn't long until the kids' small town is besieged by Mud's beautiful girlfriend - along with bounty hunters looking to kill Mud. I saw this film at Sundance and loved the Huck Finn/Tom Sawyer quality of the film! Ann Hornaday of the Washington Post says, "The film is drenched in the humidity and salty air of a Delta summer, often recalling the musical, aphoristic cadences of Sam Shepard, who happens to appear in a supporting role." "Mud" opens Friday at the State Theatre.
"From Up On Poppy Hill" is the latest from the famous Japanese animation company Studio Ghibli. The film takes place in Yokohama in 1963, with its misty harbor, sun-drenched gardens, shops and markets, and some of the most mouthwatering Japanese home-cooking shown in animation. The story centers on an innocent romance beginning to bud between Umi and Shun, two high school kids caught up in the changing times when Japan was picking itself up from the devastation of World War II and preparing to host the 1964 Olympics. John Anderson of Newsday says, "Both genuinely emotional and blithely engaging." "From Up On Poppy Hill" opens Friday at the Michigan Theater and is presented in Dubbed and Subtitled screenings.
Opening at the Multiplex
In "Peeples," sparks fly in the Hamptons when "regular guy" Wade Walker (Craig Robinson) crashes the preppy Peeples family reunion to ask for their precious daughter Grace's (Kerry Washington) hand in marriage. Wade might be a fish out of water among this picture-perfect East Coast clan always trying to keep up appearances, but he's not about to let himself sink. Instead, in a wild weekend of fun, dysfunction and hilarious surprises, Wade is about to discover there's room for all kinds of Peeples in this family, no matter their differences. "Peeples" opens Friday.
Special Screenings Downtown
Based on Helen Fielding's hugely popular novel, "Bridget Jones' Diary" follows Bridget Jones, an average woman struggling against her age, her weight, her job, her lack of a man, and her many imperfections. As a New Year's Resolution, Bridget decides to take control of her life, starting by keeping a diary in which she will always tell the complete truth. The fireworks begin when her charming though disreputable boss takes an interest in the quirky Miss Jones. "Bridget Jones' Diary" plays Friday, May 10 at 8:45 PM as part of the Main Street Area Association's Ladies' Night Out.
Continuing Downtown
In "The Company You Keep," a former member of the violent 1960s era social protest group the Weather Underground - started in Ann Arbor by University of Michigan faculty and students - goes on the run after a journalist (Shia LaBeouf) outs him in this political thriller based on Neil Gordon's novel. Directed by and starring Robert Redford as Nick, a former Weather Underground member, who has lived under an assumed identity for over 30 years. Also starring Susan Sarandon, Brit Marling, Sam Elliott and Stanley Tucci. David Rooney of the Hollywood Reporter says, "Robert Redford makes a welcome return to double-duty as director and lead actor in this clear-eyed drama." "The Company You Keep" moves over to the State Theatre on Friday. Inspired by a true story, "The Sapphires" follows four vivacious, young and talented Aboriginal girls from a remote town in Australia as they learn about love, friendship and war when their girl group The Sapphires entertains the U.S. troops in Vietnam in 1968. Megan Lehmann of the Hollywood Reporter says, "A jewel-bright charmer about four spunky indigenous women whose powerhouse voices catapulted them onto the 60s-era world stage as Australia's answer to the Supremes." "The Sapphires" continues at the State Theatre.
Do you have your tickets to the Cinetopia Film Festival? 43 of the best films from the world's best film festivals come to Ann Arbor/Detroit June 6-9. Tickets at www.CinetopiaFestival.org.
See you at the movies!
Russ Collins is executive director of the Michigan Theater in Ann Arbor. Tune in to the audio version of "Cinema Chat" on WEMU radio (89.1-FM) each Thursday at 7:40 a.m. and 5:40 p.m., or listen to it online at WEMU's web site.