Posted on
Thu, Nov 10, 2011 : 5:18 a.m.
'Revenge of the Electric Car,' 'J. Edgar,' 'A Clockwork Orange' and more at the movies this week
By Russ Collins
Win free movie tickets

Editor's note: Comment on today's "Cinema Chat" for a chance to win free movie tickets to the Michigan Theater. Some time between now and 9 a.m. Monday, leave a comment on this column, written by the Michigan Theater's Russ Collins. Offer your opinion on a recent movie you've seen, or on anything Russ mentions. A winner will be randomly selected, and we'll notify that person via the email address they signed up with. They will get two passes to a movie of their choice, courtesy of The Michigan Theater. Full rules here.

Opening downtown

In 2006, thousands of electric cars built by GM were destroyed by GM—a curiosity examined in the acclaimed documentary "Who Killed the Electric Car?" Today, less than 5 years later, the electric car is back... with a vengeance, and GM's new electric car is a leader.

In "Revenge of the Electric Car," director Chris Paine (who made "Who Killed…") takes his film crew behind the closed doors of Nissan, GM, the Silicon Valley start-up car company Tesla Motors, and an independent car converter named Greg "Gadget" Abbott to find the story of the global resurgence of electric cars. On Saturday, Nov. 12 at 7 p.m., come to a special post-screening Q & A with Paine; or come on Sunday, Nov. 13 at 8 p.m. for a special post-screening Q & A with Paine and former vice-chairman of General Motors (and father of the Volt) Bob Lutz.

Don't miss this film! Daniel M. Gold of the New York Times says, "In the end, 'Revenge of the Electric Car' is a slick, enjoyable valentine to a retooling industry. This optimistic film lacks the outrage of the earlier work, but that's O.K. A movement needs its triumphs too." "Revenge of the Electric Car" opens Friday and will play all week at the Michigan Theater (in addition to the two special screenings Saturday and Sunday).

In "Weekend," a one-night stand becomes something more in an unconventional love story about two young men trying to make sense of their lives. On a Friday night after hanging out with his straight mates, Russell heads out to a nightclub where he finds Glen. And so begins the weekend—one that will resonate throughout their lives. Roger Ebert of the Chicago Sun-Times says, "This is a smart, sensitive, perceptive film, with actors well suited to the dialogue. It underlines the difficulty of making connections outside our individual boxes of time and space." "Weekend" plays Sunday, Nov. 13 through Thursday, Nov. 17 at the Michigan Theater.

"Answer This!," the wonderful new film that is set in and celebrates Ann Arbor and the University of Michigan, continues with screenings Monday, Nov. 14 through Thursday, Nov. 17. Don't miss it!! It is a charming, fun and funny film by director and writer Chris Farah.

"Margin Call," the outstanding Wall Street drama starring Kevin Spacey, Jeremy Irons, Paul Bettany, and Demi Moore, moves to the State Theatre on Friday.

Opening at the cineplex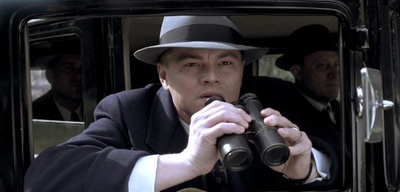 "J. Edgar,"
from director
Clint Eastwood
and writer
Dustin Lance Black
("Milk"), is a film that explores the public and private lives of one of the most powerful, controversial and enigmatic figures of the 20th century. As the face of law enforcement in America for almost 50 years, J. Edgar Hoover was feared and admired, reviled and revered. But behind closed doors, he held secrets that would have destroyed his image, his career and his life.
Leonardo DiCaprio
headlines an all-star cast that also includes
Naomi Watts, Judi Dench
, and
Armie Hammer
. "J. Edgar" opens Friday.
"Immortals"
is the work of director
Tarsem Singh
("The Cell," "The Fall"). It is an epic tale, created substantially on computer, of treachery, vengeance and destiny in a mythological ancient time. As a power-mad king razes ancient Greece in search of a legendary weapon, a heroic young villager rises up against him in what is hoped viewers will find a thrilling quest. The film stars
Henry Cavill, Stephen Dorff, Isabel Lucas, John Hurt
, and
Mickey Rourke
as the brutal and bloodthirsty King Hyperion. "Immortals" opens Friday.
"Jack and Jill"
stars
Adam Sandler
as Jack Sadelstein, a successful advertising executive in Los Angeles with a beautiful wife, played by
Katie Holmes
. Jack dreads one event each year: the Thanksgiving visit of his identical twin sister Jill (also played by Sandler). Jill's neediness and passive-aggressiveness is maddening to Jack, turning his normally tranquil life upside down. "Jack and Jill" opens Friday.
Peaceworks discussion
Michigan Peaceworks, the Michigan Theater, and Doctors Against Illegal Guns are proud to present a screening of
"Living for 32,"
the inspirational story of
Colin Goddard
, a survivor of the tragic shootings that occurred on the Virginia Tech campus. "Living For 32" plays Thursday, Nov. 10 at 7:30 p.m. and will be followed by panel discussion moderated by
Dwight Wilson
, a board member of Michigan Peaceworks, Interfaith Council of Peace and Justice and Safehouse; with panelists
Derrick L. Jackson
, Washtenaw County Sheriff's director of community engagement; Dr.
Jerry S. Walden
, semi-retired founder and medical director of Packard Health; and
Tom Hoatlin
, of Ann Arbor's Center for Independent Living.
Special screenings
The Michigan Theater's Stanley Kubrick series continues with "A Clockwork Orange." Extremely controversial when first released, the film won the New York Film Critics Best Picture and Director honors and earned four Academy Award nominations, including Best Picture. "A Clockwork Orange" plays Monday, Nov. 14 at 7 p.m.
Russ Collins is executive director of the Michigan Theater in Ann Arbor. Tune in to the audio version of "Cinema Chat" on WEMU radio (89.1-FM) each Thursday at 7:40 a.m. and 5:40 p.m., or listen to it online at WEMU's web site.