Posted on
Mon, Apr 15, 2013 : 10:41 a.m.
Comedian Gary Gulman to bring his act to Ann Arbor Comedy Showcase
By Ann Dwyer
Comedian Gary Gulman is a star on the rise in the world of comedy. He's been on "The Tonight Show" with Jay Leno, "The Late Show with David Letterman," "Conan" and "Jimmy Kimmel Live."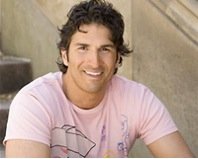 He also starred in the HBO series "Tourgasm," as well as HBO's "Just For Laughs" and he hosted a season of "NESN Comedy All-Stars." Now he will be on the
Ann Arbor Comedy Showcase
stage.
Over the past four years, his stand-up act has caught the attention of network executives who have signed Gulman to star in comedy projects for them, including CBS, Showtime and Fox. So take this opportunity to see him live.
Thurs., April 18 at 8 p.m. Fri. & Sat., April 19- 20 at 8 and 10:30 p.m. Thurs: $11 in advance; $13 at the door. Fri. and Sat.: $15 in advance; $17 at the door. Downstairs at 314 E. Liberty St., Ann Arbor. 734-996-9080.