Posted on
Thu, Nov 24, 2011 : 12:58 p.m.
Heywood Banks brings 'Toast' and other songs back to Ann Arbor this weekend
By Ryan Levin
"All around the country from coast to coast" sings and entertains Michigan entertainer Heywood Banks. Writer and performer of original songs and comedy routines like "Toast," "Big Butter Jesus" and "Wiper Blades," Banks has been heard on syndicated radio programs "The Bob and Tom Show" and "Dr. Demento" with countless other credits on radio and TV.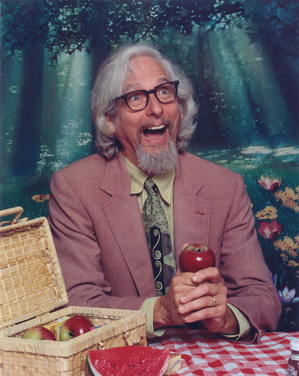 With six comedy albums under his belt and still writing, Banks is coming back to Ann Arbor for his annual Thanksgiving weekend show, Friday through Sunday at the
Ann Arbor Comedy Showcase
.
Banks has been a comedy staple at the Showcase. Year after year he's returned to play to crowds of loyal fans who gleefully singalong with the eccentric comedian.
His stage routine has evolved into an eclectic mix of observational humor and whimsical, catchy music, performed live on stage on the strings of his guitar and the side of his ever-present metal toaster. Banks is no slouch on guitar and pulls music from throughout his career to cater to a variety of musical tastes.
Recently Banks was forced to alter one of his latest hits when the subject of his song "Big Butter Jesus" was struck by lightning and burned to the ground. Undeterred, Banks, who has been described as a Disney experiment gone bad, added an extra verse and came up with a new shirt and went on performing with a joke and a grin.
Banks will be playing two shows for all ages at 7 p.m. on Friday and Sunday. Children ages 10 and up are welcome accompanied by a responsible adult. Banks' other shows for the adult crowd are late night Friday at 9:30 p.m. and Saturday at 7 and 9:30 p.m.
Ryan Levin is a University of Michigan Screen Arts and Cultures graduate and a film and comedy blogger. He currently moonlights as a waiter and bartender at the Ann Arbor Comedy Showcase.