Posted on
Thu, Sep 29, 2011 : 12:38 p.m.
Comedian Michael Malone to bring his high-energy stand-up to Ann Arbor this Friday and Saturday
By Ryan Levin
In case you missed him last weekend at Joey's Comedy Club in Livonia or you're in dire need of a good stand-up comedy fix, comedian Michael Malone is bringing his high-energy stand-up to Ann Arbor for the first time ever this week, performing Friday and Saturday at the Ann Arbor Comedy Showcase under Seva on East Liberty Street.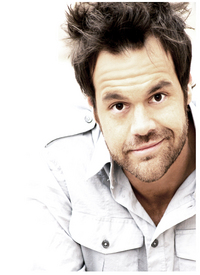 Malone is an animated storyteller, transitioning fluidly into characters and using the entire space and a full range of emotions to get his humor across to the crowd. No topic is off-limits as he likes to tell personal stories and riff off whatever the audience gives him. The majority of the videos he has posted to his website are just of him getting to know the audience and joking around with them.
"I feel the most alive and in the moment when I'm doing crowd work," Malone said in a recent e-mail interview. "I love getting people involved in my act and learning their stories. I enjoy sharing with the audience, not just talking at them." The off-the-cuff banter, Malone says, keeps his shows fresh and him constantly on his toes, which is where he likes to be.
Malone is currently touring in anticipation of his new comedy album "Let's Get Physical" due out Oct. 18 on Next Round Records. It's currently available for pre-order and preview on iTunes.
Of his new album, Malone said, "'Let's Get Physical' speaks to the energy I bring to live show. I am so excited for people to listen to the album, but ultimately I just want to meet them at the show! 'Let's Get Physical' is just a taste of what they'll see live."
Malone promises that the hour he's touring with is very different from the comedy you'll hear on the CD. His audience interaction is a big part of that. He likes to make each show unique and tries to connect his stories to the people who comes out to see him.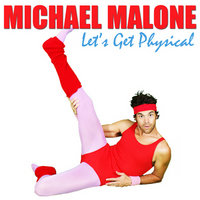 Malone grew up idolizing
Steve Martin
,
Richard Pryor
and
Eddie Murphy
and cites their comedy as the biggest influence on his stand-up. He's performed with improv troupes and in sketch comedy routines, traveling around the country a couple years back with the "Comedy Circus," which blended stand-up, improv and video all into one show.
"I started doing stand-up," Malone said, "so it will always be where my heart is. Improv is a passion of mine because of the crowd interaction, but I think it's the most fun when you blend all your skills."
Malone lives to be on the road. It's an addiction, he says. He tours 48 weeks out of the year and has appeared on the Bob and Tom Radio Show, satellite radio, done numerous charity shows and has TV credits on NBC and The CW.
And he'll be doing four shows this weekend at the Ann Arbor Comedy Showcase, Friday and Saturday nights at 8 and 10:30. Also on the bill is Adam Sokol, a Michigan native who only recently struck out for New York City and will be returning to perform at the club where he got his start.
For tickets or further information, go to aacomedy.com or visit Michael Malone's website at malonecomedy.com.