Posted on
Mon, Jan 14, 2013 : 8:36 a.m.
Community High School's 'Dance Body' plans Winter Concert
By Ann Dwyer
Community High School's 'Dance Body' will hold their 34th Annual Winter Concert at Forsythe Middle School on Friday at 7 p.m.
The concert will consist of 15 dances choreographed and performed by students. One dance is based on the history of Community High School being the segregated Jones Elementary. It is choreographed by University of Michigan graduate students Jessica Post and Anna Jonkman.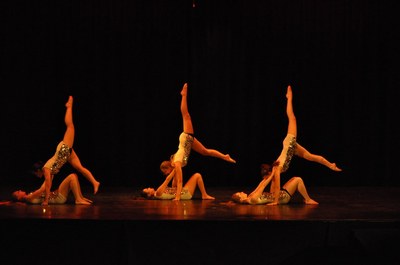 Photo courtesy Dance Body
Other dances in the show were choreographed by students from all four grades. They will showcase many different types of dance, from traditional modern to hip-hop and combinations of styles. To further showcase Ann Arbor's youth, Community High School's Mari Cohen will read a poem and Alexandra Cubero-Matos will sing.
Congratulatory flowers will be available for purchase for $5 in the lobby after the show. A concession stand selling pop, juice, baked goods, chips and candy will also be located in the lobby. All proceeds made from the flowers and refreshments will support Dance Body.
Community High School's Dance Body is an in-school dance program that attracts students from all over the Ann Arbor public school district.
Tickets can be bought at the door. $5 for students and seniors, $8 for adults. For more information about tickets, email Michelle Briscoe at briscoem@aaps.k12.mi.us. Forsythe Middle School is located at 1655 Newport Road, Ann Arbor.