Posted on
Wed, Dec 28, 2011 : 6:01 a.m.
Top 12 favorite mystery titles from 2011
By Lisa Allmendinger
Cozy Corner has chosen a Top 12 title list from 2011 for readers to pick up in 2012.
Click the links in the book titles below to go to previous reviews of each of these books.
They are in no particular order: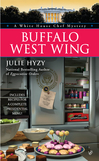 "
Buffalo West Wing
" by
Julie Hyzy
, especially since the next in the series, "Affairs of Steak," will be out in January.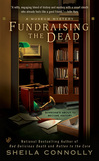 "Fundraising the Dead" by Sheila Connolly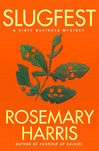 "Slugfest" by Rosemary Harris

"Lost and Fondue" by Avery Aames

"Death on Tour" by Janice Hamrick

"Night of the Living Dandelion" by Kate Collins
"Darling Dahlias and The Naked Ladies" by Susan Wittig Albert
"A Killing in Antiques" by Mary Moody
"Murder by Mocha" by Cleo Coyle
"Quickstep for Murder" by Ella Barrick
"Die Buying" by Laura DiSilverio
"Harrowing Hats" by Jim and Joyce Lavene

Lisa Allmendinger is a regional reporter for AnnArbor.com. She can be reached at lisaallmendinger@annarbor.com. In addition, each Wednesday she reviews a cozy mystery in her column called "Cozy Corner."