Posted on
Thu, Aug 16, 2012 : 8 a.m.
Cynthia Canty joins Michigan Radio for new local talk show
By AnnArbor.com Staff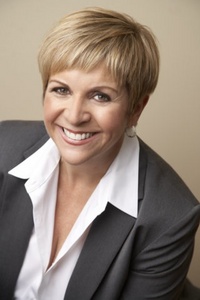 Veteran Detroit radio personality and Emmy Award-winning news anchor
Cynthia Canty
is joining
Michigan Radio
to host a new local, weekly talk show.
"Stateside with Cynthia Canty" will premiere on Thursday, Sept. 6 from 3-4 p.m. and will feature a mix of interviews, features and listener call-in segments.
Michigan native Canty brings perspective to the project from 32 years of experience in Detroit radio and television broadcasting. She has served as a popular radio host, television news anchor, producer, and as a general assignment, medical, and consumer reporter. Canty served as a news anchor and morning show personality with Jim Harper at WNIC-100.3 FM, WDTX-99.5 FM and WMGC-105.1 FM. She's also hosted public affairs programs at WKBD-TV, and served as reporter and anchor on WKBD's "Ten O'Clock News." Her reporting and writing have earned her many awards, including an Emmy and honors from the Michigan Association of Broadcasters, the Associated Press and the Detroit Press Club.
"For me, the magic of broadcast journalism has always been discovering stories to share with the audience," said Canty in a press release. "Whether it is learning about peoples' struggles and victories, interviewing notables in politics, business, the arts, health and science, or lighter fare such as sampling life on a local ostrich farm, I've loved covering the rich stories of Michigan over the years. I am excited beyond words to join the Michigan Radio team in creating 'Stateside' to share these stories in the thoughtful, in-depth style of public radio."
"Stateside with Cynthia Canty" will cover a wide range of Michigan news and policy issues, as well as culture and lifestyle stories. Guests on the show will include newsmakers, politicians, writers, artists, and cultural influencers of all stripes. "We have been contemplating a weekday local talk show on Michigan Radio for some time," said Steve Schram, director of broadcasting at Michigan Radio, in the press release. "But felt we needed a dynamic, local host to really make it compelling for listeners. The local content of 'Stateside', anchored by an experienced professional like Cyndy, will help listeners make sense of events and issues affecting their lives and lifestyle here in Michigan."
Michigan Radio's Zoe Clark will serve as executive producer of "Stateside with Cynthia Canty."
Based in Ann Arbor, Michigan Radio is the umbrella organization encompassing public-radio stations in Ann Arbor, Grand Rapids and Flint. In Ann Arbor, Michigan Radio broadcasts as WUOM, 91.7-FM. The station also broadcasts online at michiganradio.org.