Darren Criss, U-M grad and 'Very Potter Musical' star, will be a new face on "Glee"
Posted on Mon, Oct 25, 2010 : 11:21 a.m.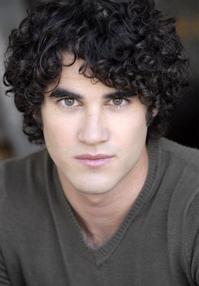 Locals may recognize one of the new faces on "Glee" this season: Darren Criss, a 2009 University of Michigan theater department grad who starred in, and co-wrote the music and lyrics for, the Basement Arts hit "A Very Potter Musical" (as well as "A Very Potter Sequel"), which blew up to be a viral hit online.

Criss, a San Francisco native, previously appeared on five episodes of the short-lived ABC series "Eastwick," as well as one episode of "Cold Case."

On "Glee," the young actor (and songwriter) will play Blaine, a gay character from a rival glee club, the Dalton Academy Warblers, who may or may not become romantically involved with Kurt (Chris Colfer). The character is expected to be introduced in the Nov. 9 episode.

See Criss' "Glee" audition video below.

And here's Criss performing the opening number from "A Very Potter Musical."