Posted on
Mon, Dec 7, 2009 : 11:57 a.m.
Deanna Relyea returns as interim Kerrytown Concert House director
By Roger LeLievre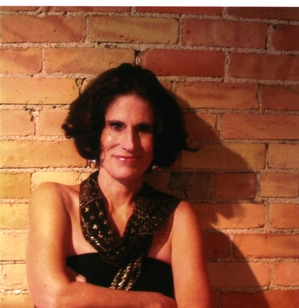 Deanna Relyea
is back at the helm of
Kerrytown Concert House
, at least temporarily.
Relyea, founder and longtime director of KCH who stepped down earlier this year, has returned as interim executive director after the recent departure of executive director Rachel Lauber.
Lauber's husband, classical guitarist Matthew Ardizzone, was named Associate Dean for Admissions at the Eastman School of Music in Rochester, N.Y., in September and the couple has relocated to the East Coast.
Relyea said that while she hopes her return to day-to-day management is temporary, the search for a permanent director will not begin until an assessment of KCH's needs has been completed.
"The board (of directors) will post something in the next couple of months, but it will be after serious research," she explained. "We're thinking about what the staffing needs are and the configuration. … With the economy the way it is, everybody's being cautious."
Relyea had praise for Lauber's work during her eight-month tenure. "She put the Concert House into a different market. She got a new web site donated from Q LTD; she got us into the Internet world," Relyea said.
Lauber and her husband arrived in Ann Arbor 8 years ago when she entered the doctoral program in conducting at the University of Michigan School of Music, Theatre & Dance. She has worked as a conductor of the Detroit Symphony Civic Orchestra and Livingston Symphony. She was active in the community with the Neutral Zone teen center and as a guest clinician with the Ann Arbor Public Schools. She was also involved in a variety of projects with the Detroit Symphony Orchestra and the University Musical Society.
Before joining Eastman, Ardizzone, a graduate of the Eastman School of Music, was assistant director for admissions for the University of Michigan's School of Music, Theatre & Dance and executive director of Great Lakes Performing Artist Associates, a non-profit artist management agency. He has pursued a career combining performance, teaching, and arts and higher education administration.
There is one additional change at KCH to report: Aubrey Lopatin, who coordinated the day-to-day operations of Kerrytown Concert House, has also departed, Relyea said, in order to devote more time to her family business, ArborTeas.com, an online retailer of organic loose tea.
Kerrytown Concert House, located at 415 N. Fourth Ave. (across from the Ann Arbor Farmers Market), recently celebrated its 25th anniversary. The 110-seat venue programs an eclectic mix of music (and occasional theater events) including classical, jazz and cabaret. Through Relyea, it also organizes and hosts part of Edgefest, an internationally recognized annual celebration of experimental jazz.
Roger LeLievre is a freelance writer who covers music for AnnArbor.com