Posted on
Thu, Feb 21, 2013 : 10:26 a.m.
Dexter to honor its founder with a funeral re-creation and talk
By Ann Dwyer
In honor of the 150th anniversary of the death of Judge Samuel Dexter, from whom the village got its name, the Dexter Area Historical Society & Museum will recreate his funeral at the Dexter District Library.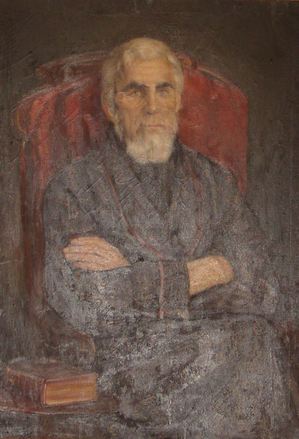 Dexter Area Historical Society image
Not just the founder of the quaint little burg, Dexter also played a role in the pressing issues of the time. In addition to the funeral, there will be a talk on what part he played in the Civil War, the anti-slavery movement, and the unrest that occurred locally and far away. Though he didn't give us words like "
embiggens
," he was a great man in his own right.
Sunday, February 24, 2013. 2 p.m. Free, but donations appreciated. The Dexter District Library is located at 3255 Alpine St., Dexter. 734-426-4477. Get more information at www.DexterMuseum.org or by calling 734-426-2519.