Best Bets:

Dine for dollars or take in Wagner

Posted on Sun, May 6, 2012 : 3:10 p.m.
THEATER
See the The Met Live in HD series "Wagner's Complete Ring Cycle" and the documentary "Wagner's Dream" at Quality 16 and Rave Ann Arbor. The documentary will show on Monday at 6:30 p.m. The Ring Cycle begins on Wednesday at 6:30 p.m. The other shows will run Monday, Wednesday and Saturday of the next week. $12.50. To order tickets or get more information on screening times and locations, visit http://www.fathomevents.com/performingarts/series/ringcycleencore2012.aspx. Q16 is at 3686 Jackson Road, Ann Arbor. 734-623-7469. Rave is at 4100 Carpenter Road, Ypsilanti. 734-973-4823.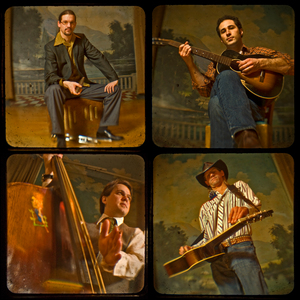 Promo photo
MUSIC
See Steppin' In It at the Ark on Tuesday. 8 p.m. Toting a stack of vintage instruments and a sound that brings listeners back to the days of old-time radio, Lansing's Steppin' In It pounds out its own distinct combination of old-time country, swing and blues. $15. The Ark is at 316 S. Main St., Ann Arbor. 734-761-1800.
FOOD
The Spring Oyster and Beer Dinner will return to the Real Seafood Co. on Wednesday. 6 p.m. There will be unlimited, fresh, coldwater oysters and select micro-brewed beer from Bells Brewery. Salad, entrée and dessert are included. $64.95 per person. Tax and gratuity included. Reservations are required by calling 888-456-3463. Real Seafood is at 341 S. Main St., Ann Arbor. 734-769-7738.
FUNDRAISER
Zingerman's Roadhouse will host Dining for Dollars to benefit the HIV/AIDS Resource Center (HARC) on Wednesday. 6 p.m. More than 100 supporters from around the community attend this highly anticipated event which includes a silent auction, strolling raffle and a fabulous dinner prepared by Chef Alex Young. $125 per ticket. The Roadhouse is at 2501 Jackson Ave., Ann Arbor. 734-663-FOOD.