craveonline.com:

'Dumb and Dumber' sequel is back on track, Jeff Daniels says

Posted on Wed, Aug 8, 2012 : 12:04 p.m.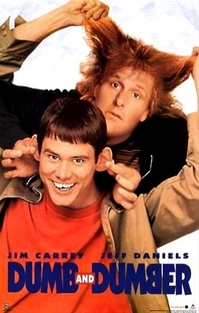 Though Jim Carrey had reportedly backed out of recent talks for a "Dumb and Dumber" sequel—citing a lack of enthusiasm among executives at New Line and Warner Bros.—co-star and Chelsea native Jeff Daniels is now saying plans for the film, tentatively titled "Dumb and Dumber To," are back on, and Carrey's back in the game.

Daniels begins filming season two of his new Aaron Sorkin-penned HBO drama, "The Newsroom," in November, so the "Dumber" sequel will likely happen next year.

"Jim wants to do it," Daniels recently told CraveOnline.com. "I want to do it. The Farrellys want to do it. They want to rewrite the script a little bit and they aren't trying to jam it in before I have to go back and do 'Newsroom' in November. So they're going, 'Why don't we just do it right? Let's get everybody organized to go next May or June.' If everything works out on the business side, that's what we'll do but I think there's more hope than ever."

Daniels also told CraveOnline.com that he sympathized with Carrey's frustration. "I understood why, because this has been a year and a half of a whole bunch of are we, aren't we, what's going on, yeah the script's funny, no it's not, now we have to have notes. So I think Jim just got frustrated and I completely got it. I was frustrated too."