with video:

Dustin ('Screech') Diamond movie partly filmed in Ypsilanti, 'Tetherball,' now available

Posted on Tue, Nov 13, 2012 : 12:22 p.m.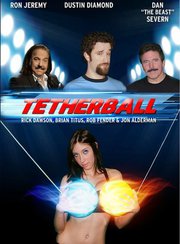 A movie filmed two years ago in Ypsilanti and Flint, "Tetherball," is now available via Phase 4 Films through Time Warner, Comcast, iTunes, Zune, Xbox, PS3, and various Internet sites.

Though originally slated to feature Andy Dick, the movie stars "Saved By the Bell"'s Screech, Dustin Diamond, and porn star Ron Jeremy.

At the time of filming, "Tetherball" reportedly focused on four friends who were stuck in a telemarketing job they abhor. As an escape, the crew starts playing tetherball on a nearby playground, having no idea that the activity will become locally popular.

Screenwriter and Michigan native Rick Dawson, who also appears in the film, estimated that a quarter of the movie's scenes were filmed in Ypsilanti. Here's a teaser trailer, which contains adult language.