Posted on
Mon, Feb 25, 2013 : 1:16 p.m.
Eilen Jewell to bring rockabilly sound to The Ark
By Ann Dwyer
"Queen of the minor key" Eilen Jewell will perform at The Ark on Friday. Combining the roots of country, blues and rock, Jewell creates characters that live in dark worlds and get by on grit.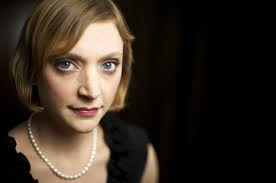 Her work has been compared to Lucinda Williams, her voice like Peggy Lee and her style as Americana as Gillian Welch. "Her latest release, 'Queen of the Minor Key,' is the product of a creative retreat to a cabin in the Idaho wilderness, with no electricity or running water," according to The Ark website.
Friday March 1, 2013. 8 p.m. Doors open at 7:30 p.m. $15. The Ark is located at 316 S. Main, Ann Arbor. 734-761-1800.