Posted on
Thu, Mar 14, 2013 : 1:53 p.m.
Ellen Rowe Trio to honor the memory of Dave Brubeck
By Ann Dwyer
Dave Brubeck was a legend, and it will take local legends the Ellen Rowe Trio to do him justice at All About the Trio: Celebrating the life of Dave Brubeck at the Kerrytown Concert House on Sunday.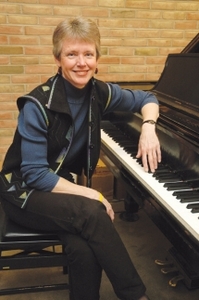 Consisting of Ellen Rowe on piano, Paul Keller on bass and Pete Siers on drums, the group and its members have made a name for themselves in the area.
Rowe's songs have been performed and recorded by jazz ensembles and orchestras around the world. Keller has earned the nickname "The House Bass Player For The State Of Michigan." Siers performs in the Latin group Los Gatos and his own trio and quartet.
Sunday, March 17, 2013. 2 p.m. $5-$25. 415 N. Fourth Ave., Ann Arbor. 734-769-2999.