EMU theatre department to present 'The Merchant of Venice'
Posted on Tue, Oct 16, 2012 : 12:28 p.m.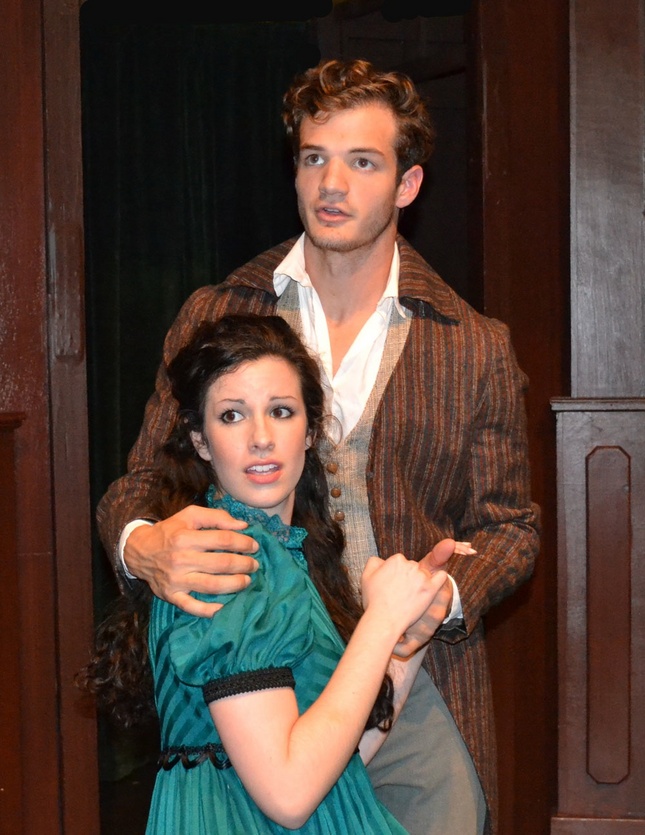 Photo courtesy of EMU Theatre

The Eastern Michigan University theatre department opens its 2012-2013 Mainstage season with Shakespeare's "The Merchant of Venice." One of William Shakespeare's most popular yet controversial comedies, "Merchant" runs Oct. 19-28 at the Quirk Theatre in the Quirk Dramatic Arts Building, located at the intersection of East Circle Drive and Best Hall on EMU's Ypsilanti campus.

When everything in life is for sale, true value becomes uncertain. Survival depends upon asking the question, "How is the authentic disguised and the counterfeit revealed?" Crafted to reveal the judgmental masking and unmasking of society, "Merchant" grapples with questions of justice versus mercy, honor versus betrayal and the truth of lust versus love in a world where cash is king.

The stories of wealthy heiress Portia, Jewish moneylender Shylock and those around them are woven together in a tapestry of friendship, commerce, love, bigotry, revenge and justice. Set during Carnival in early 19th century Venice, "Merchant," directed by Lee Stille, will be presented in the Quirk Theatre on October 19, 20, 26, and 27 at 7 p.m., October 25 at 10 p.m. and October 21 and 28 at 2 p.m. (tentative school matinees are scheduled for Oct. 24 and 25 at 10 a.m.). At times poetic and delightful, at times morally troubling, "Merchant" is a dark Shakespearean comedy suggested for ages 13+.

Ticket prices for "Merchant" are $15 regular admission, $12 for students and seniors, $9 for MAINSTAGE patrons; no further discounts apply. Tickets are available by phone at 734-487-2282 and in person at the Convocation Center, the Student Center ticket office or the Quirk Box Office. To purchase tickets online visit: www.emutix.com. Please note that additional fees apply for tickets purchased online or by phone.

For more information about EMU Theatre, the season and directions to the theatres visit www.emich.edu/emutheatre.