Posted on
Thu, Nov 29, 2012 : 10:04 a.m.
EMU Theatre presents Snow White story, 'White as Snow, Red as Blood'
By AnnArbor.com Staff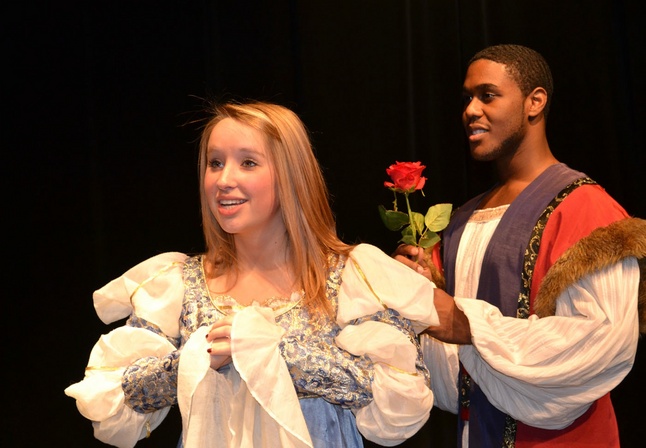 Photo courtesy of EMU Theatre
Once upon a time, in a far away land, there was a beautiful princess with skin as white as snow, hair as black as night, lips as red as blood, and a heart as pure as gold. Her name was Snow White - and as good as she was, her stepmother Evilun was equally as bad. Envious and vengeful, Evilun plans to bring an end to Snow White and attempts to threaten her "happily ever after."
A warm and mysterious version of the Snow White tale, director Jenny Koppera explores the magic and depth of V. Glasgow Koste's adaptation of the traditional story. "White as Snow, Red as Blood: The Story of Snow White" will take place in the Quirk Theatre November 30 and December 1, 6, 7, 8 at 7 p.m. and December 2 and 9 at 2 p.m. This production is strongly recommended for audiences ages 8+, as some scenes may be scary for younger audiences.
Ticket prices for "White as Snow" are $15 regular admission, $12 for students and seniors, $9 for MAINSTAGE patrons, and $7 for children ages 8-12. Tickets are available by phone at 734-487-2282 and in person at the Convocation Center, the Student Center ticket office or the Quirk Box Office. To purchase tickets online visit www.emutix.com. Please note that there is an additional fee for tickets purchased by phone or online.
For more information about EMU Theatre, the season and directions to the theaters visit www.emich.edu/emutheatre or call 734-487-1220.