Posted on
Sun, Jan 6, 2013 : 9:57 a.m.
Enjoy bourbon, burgers and beers with a side of reggae this week
By Ann Dwyer
COCKTAILS
Take a "Cocktail Class: Along the Bourbon Trail" at Live/The Last Word hosted by Tammy's Tastings on Monday. 7:30 p.m. Bourbon's smooth flavor makes it great for sipping on its own, but it also makes for some really tasty cocktails, as you'll discover in this class. Class is hands on, with lots of tasting opportunities. $35 in advance, $45 at the door. $35 in advance, $45 at the door. Reserve your space at www.tammystastings.com/shop or by calling 734-276-3215. 102 S. First St., Ann Arbor. 734-623-1443.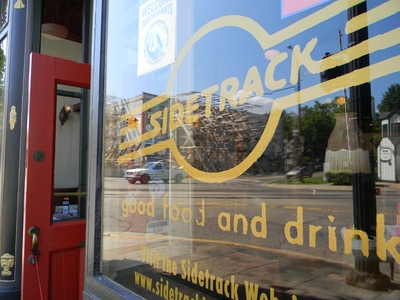 Jessica Levine I Contributor
FOOD
What more needs to be said about a Beer & Burger Pairing Event at Sidetrack Bar & Grill? Other than it's on Tuesday at 7 p.m. Not convinced? How about this: They serve five courses, paired with micro-brews while you get to listen to great tunes. There will be an appetizer, a dessert and three variations on the mini-burger. $25. 56 E. Cross St., Ypsilanti. 734-483-1035.
MUSIC
The Wailers (yes, those Wailers!) will play at The Ark on Tuesday. 8 p.m. For many, Bob Marley and the Wailers defined reggae music. And they continue that tradition of traditional, yet accessible, reggae. But now they have succeeded in turning a fresh page and, led by their charismatic new singer, they're ready to make history once more. $30. 316 S. Main St., Ann Arbor. 734-761-1800.
COMMUNITY
There will be a panel discussion on "Sustainable Ann Arbor Forums: Planning for Change in Our Community" at the Ann Arbor District Library, Downtown (main) Branch on Wednesday. 7-8:30 p.m. A think tank of local stakeholders, including U-M faculty, representatives from community organizations, and city commissioners, join City of Ann Arbor staff and the public to discuss local sustainability concepts and efforts. Free. 343 S. Fifth Ave., Ann Arbor. 734-327-4200.