Environmental expert Achim Steiner to give Wege Lecture at Rackham Auditorium
Posted on Thu, Mar 7, 2013 : 1:08 p.m.
Under-Secretary-General of the United Nations and the Executive Director of the United Nations Environment Programme Achim Steiner will give the 12th annual Wege Lecture on sustainability.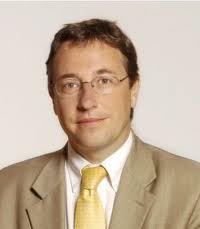 Titled "The Imperative of Change: Environmentalism in the 21st Century," the lecture will focus on the impact of humans on the Earth and the "track record of modern environmentalism in shaping an agenda that has been characterized both as disruptive and anti-development or conversely as catalytic and fundamental to rethinking our economic and development paradigms in terms of the imperative of sustainability," according the news release.
The Peter M. Wege lecture series invites international experts in the fields of environmentalism and sustainability. It honors its namesake who has made outstanding contributions to the University of Michigan's Center for Sustainable Systems and to the environmental field.
A public reception will follow the lecture.
Monday, March 11, 2013. 5 p.m. Free. Rackham Auditorium is at 915 E. Washington St., Ann Arbor.