Posted on
Mon, Apr 8, 2013 : 5:34 a.m.
'Far From the Tree' author Andrew Solomon coming to the Michigan League
By Jenn McKee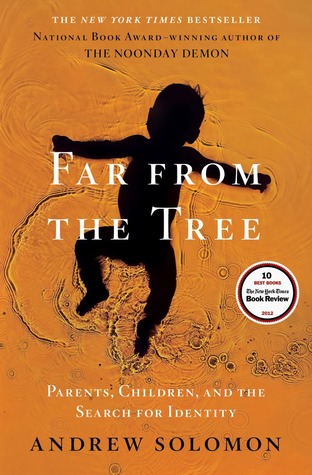 The new book by National Book Award-winning author
Andrew Solomon
, "Far From the Tree," landed a pretty
glowing critique
on the front page of The New York Times Book Review recently - and now he's coming to the Michigan League Ballroom, at 530 S. State St. in Ann Arbor, on Friday, April 12, for a fundraiser book signing and discussion.
The signing is scheduled when doors open at 4 p.m., and the author's talk begins at 5 p.m. Proceeds from ticket sales will benefit the U-M Depression Center, which is hosting the event. (Solomon's National Book Award winning book was 2001's "The Noonday Demon: An Atlas of Depression.")
A press release includes more detailed information:
"Far from the Tree" weaves together a richly detailed narrative about families with children affected by a range of cognitive, physical, or psychological characteristics that make them distinctly different from their parents. Solomon describes families coping with deafness, dwarfism, Down syndrome, autism, schizophrenia, and multiple severe disabilities. He also writes about parents whose children are prodigies, who are conceived in rape, who become criminals, and who are transgender.

Solomon serves as a member of the U-M Depression Center's National Advisory Board and is also a Lecturer in Psychiatry at Weill-Cornell Medical College. In 2008, he was awarded the Humanitarian Award of the Society of Biological Psychiatry for his contributions to the field of mental health.

"Far from the Tree" won the 2012 National Book Critics Circle Award for general nonfiction, and The New York Times Book Review selected it as one of its "10 Best Books of 2012." The book has garnered widespread critical acclaim since its release in November, making the lists of best nonfiction books of 2012 from Publishers Weekly, Kirkus Reviews, The Economist, and many others.

Books and discounted tickets can be purchased online ahead of the event at www.depressioncenter.org/solomon. Tickets purchased at the event on April 12 will be $10 for students and $20 for adults, and books will be available for $40, space and quantities permitting. Sign language interpreters will be available at the event.
Jenn McKee is the entertainment digital journalist for AnnArbor.com. Reach her at jennmckee@annarbor.com or 734-623-2546, and follow her on Twitter @jennmckee.