Posted on
Mon, Jul 8, 2013 : 12:38 p.m.
'Fascinating and enigmatic' Shawn Phillips at The Ark Friday night
By Roger LeLievre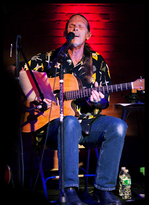 Shawn Phillips
- at The Ark Friday - helped define folk-rock in the '60s and progressive-new-age rock in the '70s. He co-wrote much of Donovan's trippy "Sunshine Superman" LP, introduced the sitar to pop music, and sang (with David Crosby) on The Beatles' "Lovely Rita."
Since those early days, the self-taught musician recorded more than 20 albums that draw on folk-rock, jazz, progressive, pop and classical styles. Born in Texas, he lived for a decade in Italy, and now works as a firefighter and EMT in Port Elizabeth, South Africa, where he issues new music from his home studio.
The All Music Guide calls Phillips "one of most fascinating and enigmatic musicians to come out of the early '70s singer-songwriter boom," and even if you can't fit him into any other category, he definitely belongs in the one labeled "musicians to see when you have the chance."
And guess what? Your chance comes Friday.
Shawn Phillips performs at The Ark, 316 S. Main St., at 8 p.m. Friday. Tickets are $20. Details: www.theark.org or 734-761-1800.